Back to: Trading with Smart Money
Most Recommended Intraday Trading Books for Beginners and Professional
In this article, I will provide the list of the Most Recommended Intraday Trading Books for Beginners and Professional Traders. Books are the best friend learner and the first mode of learning new things and nothing can beat books when it comes to educating. It is the reason most experienced professionals recommend reading books for learning Intraday Trading.
Combining the best Intraday Trading books along with articles, tutorials, and videos, you will get an excellent path to learning Trading. Some of the books just give an overview of various Intraday Trading concepts, some other Trading books go into the depth of each Intraday trading concept.
There are hundreds and thousands of Intraday Trading books available on Amazon or Internet or any other e-commerce site. And as a beginner, you might be confused to choose the right book to start learning Intraday Trading. Here, we are giving you the list of Intraday Trading Books based on the experience of Learners and Professionals. If you still haven't put together your reading list for 2021, we're here to help with our choice of the best-recommended books for Intraday Trading.
A master class on making money in day trading by one of India's most famous traders. In his trademark blunt style and laced with wry throwaway humor, Ashwani Gujral cuts through the clutter and awe surrounding day trading, sharply zeroing in on the skills, methods, and abilities which spell success in this most challenging and rewarding of endeavors. This book will equip you with the skills and temperament to make you market-ready. It reveals Ashwani's time-tested and practical day trading strategies and systems which are easy to understand and implement:
The 3Ms of trading success — method, money management, and mind-set

The technical pillars — moving averages, pivots, and exceptional candles

Profitable trade entry, trade management, and exit tactics

How to trade the morning range, trends, gaps, and sideways markets

How to add the catalyst of big news events to power your trades

How to avoid — and profit from — market traps

How to harness the explosive power of multiple trading tools working in tandem

Money management — position size and risk management

How to master your mind in order to vanquish the market

The daily discipline of a successful day trader.

Packed with more than 200 real market examples and charts, this book shows you how to approach the market every single trading day like a winner, equipped with appropriate technical expertise and supreme self-confidence.
Buy This Book: https://amzn.to/3DsZNN4
Introduction to Securities Market

Introduction to Day Trading

Qualities of A Successful Day Trader

Will Day Trading Suit Me?

Getting Started

Risk Control and Risk Management

Mind Games

Things to be Avoided

Strategies for Stock Selection

Global Markets Correlation

Sources of Information

Technical Analysis

Economy & Stock Market

Entry & Exit

Day Trading in Derivatives

Introduction to Online Terminals

Taxation

And many more Important Chapters …
Intraday Trading Ki Pehchan is an ideal book in Hindi for all intraday traders who trade intraday in stock markets
Buy This Book: https://amzn.to/3DIy23h
MASTERMIND OF DAY TRADING explains the rule-based ideas of market profile, price action, and various money management topics, especially for intraday trading. How to make Money with breakout trading is a part of the price action lesson that discusses how to Make Money by trading the candlestick charts and trading the price action trends.
It is the first Intraday Trading Book of its kind that represents an objective way of interpreting market profile trading and price action trading concepts. It also narrates a key concept I have learned in TRADING IN THE ZONE book by Mark Douglas, which helps you align Mind Markets and Money in the right direction.
In the first half of the book, you will stroll around the basics and advanced concepts of Market Profile and Price Action, which helps in forming intraday trading strategies. In the second half, you will be able to organize these methods for developing possible entry and exit rules for day trading 101 strategies. The risk management part will give you insights into the systematic handling of the position sizing and compounding the trading account.
Most importantly, I want to keep it simple because I believe, IN TRADING LESS IS MORE.
Buy This Book: https://amzn.to/3uYq6aN
A Complete Guide And Comprehensive Strategy For Learning How To Trade. What you will learn:
Learn The Only Trading System You Will Ever Need

Locate Low-Risk, High-Probability Trades in Just Minutes

Learn How To Manage Risk with Unique Strategy

Learn To Trade Any Market and Any Time-frame
You will learn the foundations of my Recurring Price Pattern Principle. This includes exact price patterns which can be used to profit in any market and any time frame…over and over again.
I will show you the only recurring technical pattern you'll ever need to consistently make huge gains in the market. This includes my most profitable technical "Trigger" which can have you winning the next 9 out of 10 trades that you take.
This is the secret to you finally experiencing stock trading success regardless of whether the stock market sinks or soars. You may think you have tried it all, or seen it all when it comes to trading stocks. Yet, I can guarantee that you've NEVER seen anything like this before.
Buy This Book: https://amzn.to/3mJ93Wj
Is intraday trading profitable?
How do you apply market profile and order flow analysis for attractive intraday trade setups?
How do you apply the practical concepts of Market Profile to live trading?
Your search ends here. The subject and methodology given in this book are designed to create synergetic tools from market profile and order flow analysis perspective to make you a successful intraday and short-term positional trader.
Mind, Markets, and Money teaches you practical intraday trading methods to take trades in live markets. This is the first book that explains intensive, in-depth concepts of intraday trading along with tailor-made systems for Indian market conditions.
If you want to understand the successful journey of becoming a successful intraday trader, then this is the book you're looking for.
Buy This Book: https://amzn.to/3ls22Kc
If you are new to the stock market, then you must have tried to know about the stock market from somewhere. You must have heard most of two things; first, we always should trade to stop loss, and second, we should trade after identifying the trends. But have you ever heard?
We should trade by looking at chart patterns!
We should understand both the trend patterns and signal patterns together! We should trade after knowing the sentiment of most traders! You will never hear these things. A To Z Share Market (Intraday Trading) explains everything about the stock market in a very easy way, including:
How to trade in the stock market?

How to understand the chart?

What do traders see in the chart? Which makes them feels that stock is going to rise or fall.

Why Chart Patterns, Trend patterns, Signal patterns, and open interest are considered most important in trading?

How can we learn to trade in an easy way?
Many such important things are explained in this book with examples, which are very important for you to know before trading in the stock market.
Buy This Book: https://amzn.to/3lpagml
Day trading is not a gambling or a hobby. You must approach trading very, very seriously. As such, I wake up early, go for a run, take a shower, get dressed, eat breakfast, and fire up my trading station before the markets open in New York. I am awake. I am alert. I am motivated when I sit down and start working on the list of stocks I will watch that day. This morning routine has tremendously helped my mental preparation for coming into the market. Whatever your routine is, starting the morning in a similar fashion will pay invaluable dividends.
For each strategy, I explain which indicator need to use with which setting
Entry points with multiple examples

When I exit the trade (profit taking)

Profit booking

Where to palace stop loss

How to find the right trend
Day trading is not gambling. It's not an online poker game. To be successful at day trading you need the right tools and you need to be motivated, to work hard, and to persevere. That's How to intraday trading for a Living.
Intraday trading strategies: For beginner traders, this book gives you an understanding of where to start, how to start, what to expect from day trading, and how to develop your strategy. Simply reading this book, however, will not make you a profitable trader. Profit in trading does not come with reading a book or two or browsing online. It comes with practice, the right tools, and software, and appropriate ongoing education.
Intermediate traders may benefit from the book's extensive overview of some of the classic strategies that the majority of retail traders regularly use with proven success. if you are still facing losses then this book is for you.
In this book, you will find how to control your emotion
Buy This Book: https://amzn.to/3lwdu7P
In This Book, I will share the Strategy of intraday trading strategy which is based on pure price action. Strategies define in the book can apply to any index or stock. Always buy on low and sell on high. We will enter accordingly
This book will tell you how to enter in any market condition pure price action

30%-time market behaves in trending phase. Rest 70%-time market remains in Choppy Phase.

There is no space for any emotion in Trading. If you are facing losses in Intraday Trading. Then This Book is for you.

Most of the time you find after your entry market moves against your entry. Then this book will help you in the correct Entry.

IF you taking small profit and big stop losses. Then this book will help you to book profit in any market situation.

After Day End You feel it was a good day but your Entry was not correct. Then this book will definitely help you.

Every Day there are certain possible Break out points, we will discuss the same in Book

Below are few key points which we will discuss in Book

Correct Entry Point

Correct stop loss

Profit Booking

Always take entry with the Trend.
For beginner traders, this book gives you an understanding of where to start, how to start, what to expect from day trading, and how to develop your strategy. Simply reading this book, however, will not make you a profitable trader.
Buy This Book: https://amzn.to/2X0YCF1
This well-thought-out training regimen begins with an in-depth look at the necessary tools of the trade including your scanner, software, and platform; and then moves to practical advice on subjects such as how to find the right stocks to trade, how to define support and resistance levels, and how to best manage your trades in the stress of the moment. An extensive review of proven trading strategies follows, all amply illustrated with real examples from recent trades. Risk management is addressed including tips on how to determine proper entry, profit targets, and stop losses. Lastly, to bring it all together, there's a "behind the scenes" look at the author's thought process as he walks you through a number of trades. While aimed at the reader with some exposure to day trading, the novice trader will also find much useful information, easily explained, on the pages within. In this book, you'll learn…-How to start day trading as a business-How to day trade stocks, not gamble on them-How to choose a direct access broker, and required tools and platforms-How to plan important day trading strategies-How to execute each trading strategy in detail: entry, exit, stop loss-How to manage the trading plan
Buy This Book: https://amzn.to/2YDRChP
This is the Ver.2 of the book – Intraday Trading. Making money from stocks is risky but sometimes too easy. We must have a plan and never go against the plan. Everyone should follow the basics and scan markets for opportunities. Whenever the stock prices break the peak or trough, there will be opportunities. It can be DEMAND or SUPPLY levels, there will hugely change in price very soon.
The indicators are the clue and you should be using the combination of technical indicators which can help you reach your destination. There is no need that you must trade each day, you will find this book simple and I have given about the MACD indicator, Elliot wave, RSI, etc.
Buy This Book: https://amzn.to/3Dwzo0z
Here, in this article, I provided the list of Most Recommended Intraday Trading Books for Beginners and Professional and I hope this Most Recommended Intraday Trading Books for Beginners and Professional article will help you with your needs and you enjoy this Most Recommended Intraday Trading Books for Beginners and Professional article.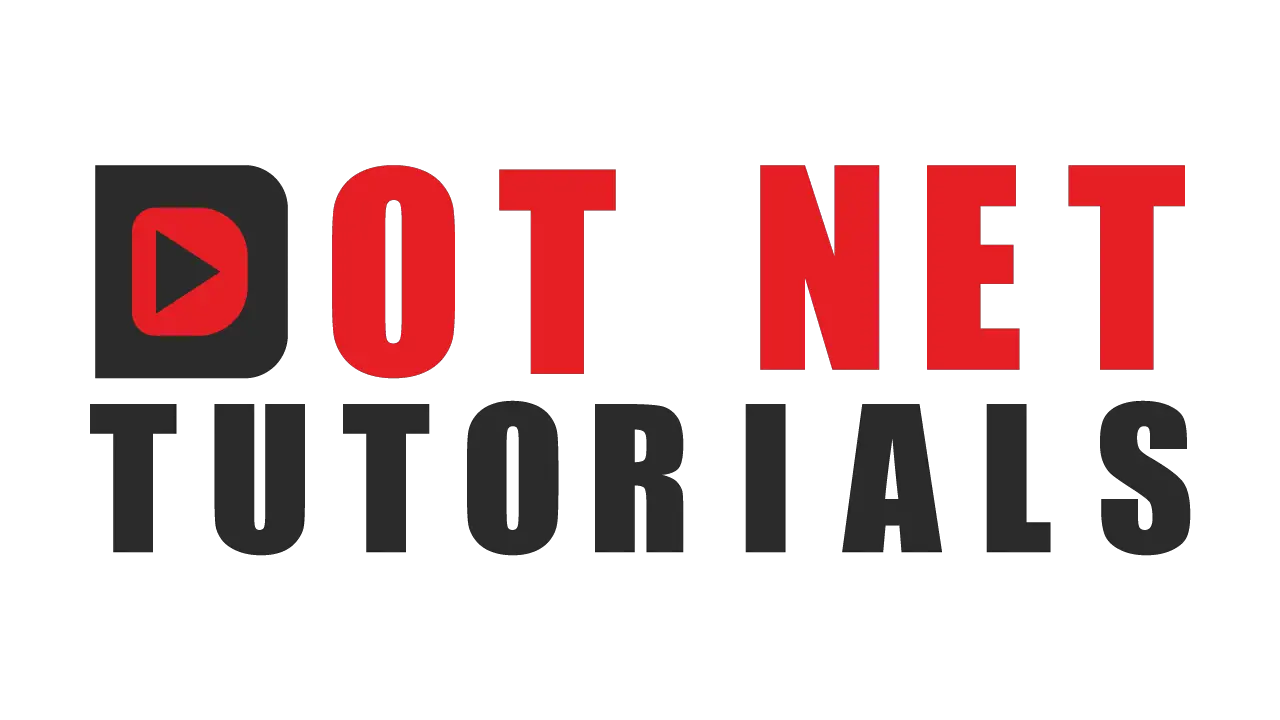 About the Author: Pranaya Rout
Pranaya Rout has published more than 3,000 articles in his 11-year career. Pranaya Rout has very good experience with Microsoft Technologies, Including C#, VB, ASP.NET MVC, ASP.NET Web API, EF, EF Core, ADO.NET, LINQ, SQL Server, MYSQL, Oracle, ASP.NET Core, Cloud Computing, Microservices, Design Patterns and still learning new technologies.