Back to: Trading with Smart Money
Most Recommended Swing Trading Books for Beginners and Professional
In this article, I will provide the list of the Most Recommended Swing Trading Books for Beginners and Professional Traders. Books are the best friend of learners and the first mode of learning new things and nothing can beat books when it comes to educating. It is the reason most experienced professional traders recommend reading books for learning Swing Trading.
Combining the best Swing Trading books along with articles, tutorials, and videos, you will get an excellent path to learning Swing Trading. Some of the books just give an overview of various Swing Trading concepts, while some other Trading books go into the depth of each Swing trading concept.
There are hundreds and thousands of Swing Trading books available on Amazon or Internet or any other e-commerce site. And as a beginner, you might be confused to choose the right book to start learning Swing Trading. Here, we are giving you a list of Swing Trading Books based on the experience of Learners and Professional Traders. If you still haven't put together your reading list for 2021, we're here to help with our choice of the best-recommended books for Swing Trading.
Swing trading is a type of trading in which you hold positions in stocks or other investments over a period of time that can range from one day to a few weeks or more. If you are a beginner trader, this book will equip you with an understanding of where to start, how to start, what to expect from swing trading, and how you can develop your own strategy based on your personal goals. If you are a trader with some existing experience, this book will give you some insights into the author's approach to swing trading, the rules that I follow, and some strategies that I have used over the years to make profitable trades. In this book, you will learn.
What is swing trading and how does it differs from other trading strategies

Why swing trading might be a better trading approach for you

What tools you will need to swing trade as well as choose a broker

How to manage your money and the risks of trading

How to perform some basic fundamental analysis on companies

Charting basics followed by a presentation on some of the more popular technical analysis tools used to identify and make profitable trades

Chart patterns that provide trading opportunities

A number of swing trading strategies can be used by both novices to more experienced traders

Getting good entries and exits on trades to maximize gains

How to run your trading activities like a business including some rules and routines to follow as a successful trader
I sincerely hope that you find value in the contents of this book and that it helps you toward achieving your goals and objectives in the trading world.
Buy This Book: https://amzn.to/3lrlGWQ
Swing trading is all about taking a position in stocks for a few trading days or a few candles depending on the time frame you trade in. This book will teach you the basics of swing trading and how it is different from other trading strategies like intraday trading or positional delivery-based trading or investing.
The book will explain to you the basics of technical analysis and how you can use various technical analysis tools like support & resistance, moving averages, candlesticks, chart patterns, and indicators to identify swing trading opportunities, with help of various case studies and charts.
The book will help you in getting answers to questions like when to enter, how long to hold, and when to sell in shorter time frames of swing trading and help you to take home most of the profits every time you make a trade based on swing trading. Book also explains the important concept of Risk Management in Swing Trading.
The Swing Trading Guide will help you to master the short-term trading techniques of Swing Trading and Make Big Money in the Indian Stock Market.
Buy This Book: https://amzn.to/3j8WJOv
How To Overcome Hope, Greed, Fear, Gambling Mindset and Strike Rich As A Successful Investor and Trader?
Buy This Book: https://amzn.to/3iRANHh
A Complete Guide And Comprehensive Strategy For Learning How To Trade
What you will learn:
Learn The Only Trading System You Will Ever Need

Locate Low-Risk, High-Probability Trades in Just Minutes

Learn How To Manage Risk with a Unique Strategy

Learn To Trade Any Market and Any Time-frame
You will learn the foundations of my Recurring Price Pattern Principle. This includes exact price patterns which can be used to profit in any market and any time frame…over and over again.
I will show you the only recurring technical pattern you'll ever need to consistently make huge gains in the market. This includes my most profitable technical "Trigger" which can have you winning the next 9 out of 10 trades that you take.
This is the secret to you finally experiencing stock trading success regardless of whether the stock market sinks or soars. You may think you have tried it all, or seen it all when it comes to trading stocks. Yet, I can guarantee that you've NEVER seen anything like this before.
Buy This Book: https://amzn.to/3ao0Xg3
"You can make far greater profits (by trading) swings than in any other way" W. D. Gann, Legendary Trader Swing trading is a method of profiting from the stock market's short-term upswings and downswings and since such short-term swings are an ever-present phenomenon, knowledgeable swing traders can make money all the time, whether the market is going up or down or, even, sideways. It's no wonder then that the number of swing traders is growing by the day. But not many are familiar either with the Gann swing chart, which is specifically designed for swing trading, or with the best swing trading tactics. In this book, expert swing trader Marc Rivalland reveals: What swing trading is and how you can trade swings What Gann swing charts are, how to construct them, and how to use them for perfect market timing Which securities and indices work best for swing traders Swing trading techniques capital needed, profit maximization techniques, stop losses, setting profit targets, and mistakes to avoid How and when to close your trading positions and book profits How to integrate swing charts with point and figure charts to further improve your chances of success How to trade the big swings, how to make money in smaller swings and when it's best to sit on the sidelines and do nothing How long term buy-and-hold investors can profit from swing trading. Based on the author's two-decade trading experience, this book is packed with expert guidance on a disciplined approach to profitable short-term trading and one by which you can make money both during the market's upswings and downswings.
Buy This Book: https://amzn.to/3lAEtzb
This strategy is traded precisely as per the methodology and has the potential of delivering super huge returns however we will still adopt a conservative approach and start our partial profit booking from a 5% ROI. It is assumed that the reader has basic knowledge of stock markets since this book will straight away focus on the core strategy part.
Pure Price Action Play- 0% use of any Indicators whatsoever. We will not waste your time and efforts drooling over the theoretical concepts of the stock market. I leave it to the more learned people in this industry. This book will equip you to identify, aim and shoot the target.
This trading technique requires you to spend just 10 minutes a day in the market. 5 minutes for placing targets at market opening and 5 minutes at closing to take new entries if the setups permit to do so. Hence, its best suitable for part-time traders and working professionals.
Buy This Book: https://amzn.to/3lvDCzK
The way I see it if you're trying to get through the door that leads to a successful trading career, this guide to swing trading is the doorknob.
Along with laying out the difference between trading styles and figuring out which one is right for you, they discuss methods for defining your best risk/reward profile, setting expectations, trading plans, the psychology of swing trading, moving average methods, trading in different markets, use of secondary indicators and creating watch lists. In essence, it's everything that a new trader needs to get started, and it's a great reference book for experienced swing traders as well. Since you are reading this book, I can assure you that your path will be a lot smoother than mine was.
Congratulations! You're about to learn more about swing trading than you ever thought there was to learn.
Buy This Book: https://amzn.to/3Bu9JoY
Swing trading is named after the strategy of taking advantage of brief price swings in strongly trending stocks and riding the momentum in the trends' Direction-buying if the trend is up or selling short if the trend is down. Swing trading for Dummies, 2nd Edition provides readers with expert advice and information on how to increase their profits and limit their risks by using this popular trading method.
Buy This Book: https://amzn.to/3FzKofG
In this book, we have discussed a swing trading strategy. In that, we have used a combination of candlestick patterns and use technical indicators.
The strategy works well in short term. That is we can use this strategy to generate weekly to monthly income. The accuracy of the trading strategy is as well good. As well the strategy follows a good risk-to-reward ratio.
Buy This Book: https://amzn.to/3aq5QFz
Here, in this article, I provided the list of Most Recommended Swing Trading Books for Beginners and Professionals and I hope this Most Recommended Swing Trading Books for Beginners and Professional article will help you with your needs and you enjoy this Most Recommended Swing Trading Books for Beginners and Professional article.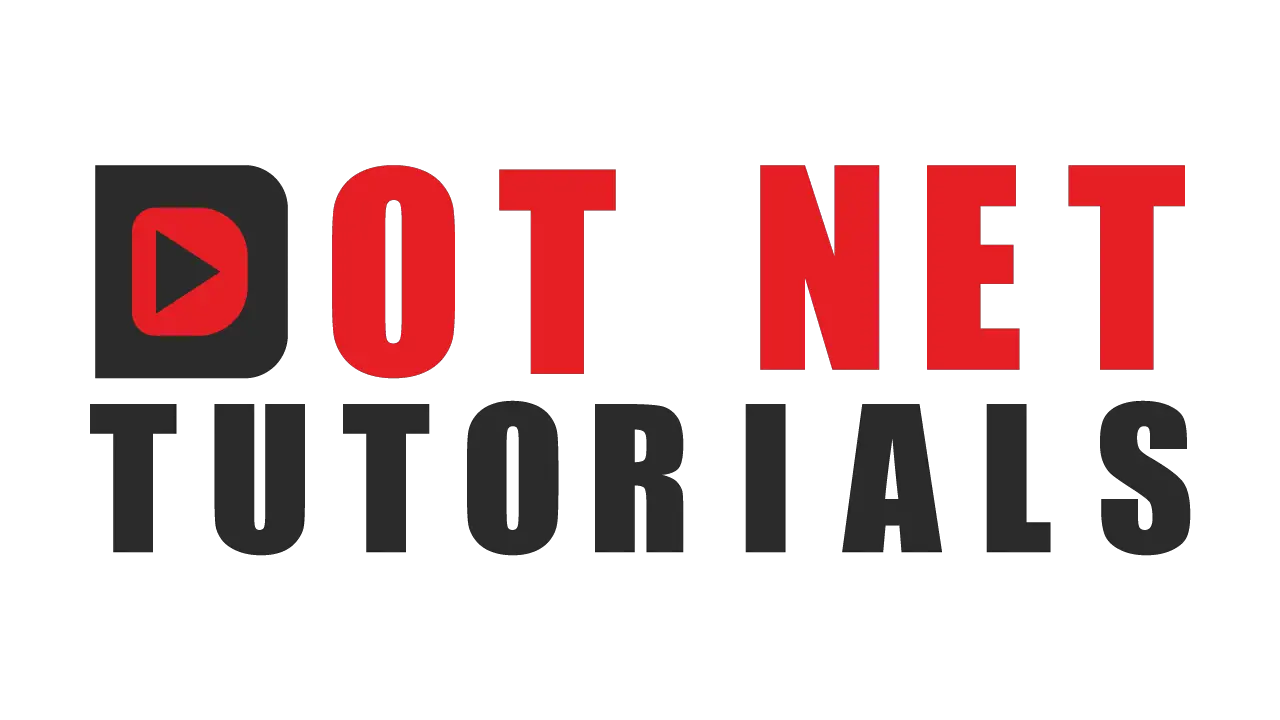 About the Author: Pranaya Rout
Pranaya Rout has published more than 3,000 articles in his 11-year career. Pranaya Rout has very good experience with Microsoft Technologies, Including C#, VB, ASP.NET MVC, ASP.NET Web API, EF, EF Core, ADO.NET, LINQ, SQL Server, MYSQL, Oracle, ASP.NET Core, Cloud Computing, Microservices, Design Patterns and still learning new technologies.