SQL Server DBA (Database Administrator) Tutorials
In this SQL Server DBA Tutorials For Beginners and Professionals series, we covered all the concepts of SQL Server DBA with real-time examples. You will learn from the very basic to the advanced level features of SQL Server Dba (Database Administrator) as you progress in this Course.
Hello and welcome to this course on SQL Server Database Administration Tutorials. These SQL Server DBA Tutorials will take you through some of the practical applications of database administration.
SQL Server is one of the main database tools that is requested in the job market, and the ability to being able to do DBA for SQL Server could be very useful for your current work, and your next job hunt.
How do we Design this SQL Server DBA Course?
We'll download and install for free SQL Server Developer, which gives you all of the capabilities of the full-cost Enterprise edition (though without being able to use it for commercial purposes). We'll start by downloading a demonstration database, and learning how to backup and restore this database, and what recovery models are appropriate for other databases, to enable you to offer Point in Time recovery.
We'll manage logins and server roles, so you can control who gets access to what data, implement and maintain indexes, so you can speed up searches, and import and export data. We'll look at managing SQL Server Agent, so you can automate routine tasks, and also be alerted to problems, we'll manage and configure databases, and look at compression, both of which aid with administrating big databases. And much more.
The course increases in difficulty slowly, so you'll manually backup a database, but then later we'll use SQL Server Agent to automate this. In this course, we will only do activities that require one computer, instead of multiple servers or virtualization.
The course is fairly relaxed – there will be a few "wrong turns", so you can see what problems might arise, but every lesson works towards an end goal at a relatively slow pace, so you can follow on your own computer easily. I assume that you know how to use a computer, including installing programs, but the actual DBA will be at a basic level, and I'll introduce every component as we go on.
SQL Server DBA Roles and Responsibilities
As a DBA we have to perform the following tasks,
Maintaining the availability of the database by minimizing downtime.

In data recovery, we have to minimize the data loss in case of failures by implementing high availability.

Provide high security in accessing the databases externally.

Need to monitor the performance of the server, and implement various techniques to increase the performance

Regularly monitor database growth, disk space SQL Server Logs, and Event viewer logs to avoid issues and to identify any bottlenecks.
DBA Roles / Daily Activities:
As part of the DBA team need to provide 24/7 production support to clients and users.

Work on user requirements and problems that come in the form of tickets.

Responding to alerts that we receive in the form of an email from third-party monitoring tools.

Make sure all the maintenance jobs are running successfully.

Make sure all backup jobs are executed successfully without any issues on all servers.

Checking SQL server logs to identify bottlenecks.

Checking drive spaces on critical servers to ensure that there is an ample amount of space

Regularly monitor data file growth, log file growth, and database growth as part of capacity planning.

Maintain documentation of all the tasks and issues that you encounter for future reference.

Check whether all SQL services are running (or) not.
What you will learn in this SQL Server Database Administrator Course?
We will be looking at the following things
Backup and Restore

Managed Logins and Server Roles

Implement and maintain Indexes

Import and Export Data

Manage SQL Server Agent

Manage and Configure Databases

Compression

Identify and Resolve Concurrency Problems

Collect and Analyse Troubleshooting Data

Audit SQL Server Instances

Plan installation, and install SQL Server and related services

Implement a Migration Strategy and many more.
At the end of this course, you will be much more versed in what it means to be a SQL Server Database Administrator. I hope you are going to be as excited as me to go into the world of SQL Server DBA.
Are There Any Course Requirements or Prerequisites?
You don't need any prior DBA knowledge prior to taking this course.

It would be helpful if you knew how to create simple T-SQL statements (SELECT, FROM, WHERE, GROUP BY) for some parts of the course, but not essential

You don't need any form of SQL Server to already be installed on your computer; I will show you have to download it and install it – for free.

You will need a Windows computer. We will be installing SQL Server Management Studio (SSMS) on your computer.

Most of the DBA functionality is not available on Azure Data Studio, and therefore you will not be able to do the DBA operations using a Mac.
Who this course is for?
This course is for you if you want practice experience in SQL Server Database Administration

No prior experience with T-SQL is required, although the more knowledge you have, the better.

In this course, we will cover several aspects which used to be tested in Microsoft's 70-462 exam "Administering Microsoft SQL Server"
What do we expect from you?
We will do our level best to cover all the SQL Server Database Administrator concepts, but in the meantime, if you have any specific topic in your mind or if we miss any concepts or topics that you want us to cover, then please leave it as a comment in the comment box, and we will definitely discuss that topic(s) in this SQL Server DBA Tutorials course.
Finally, last but not least your valuable feedback is important and means a lot to us. So, if you have a few minutes, then please let us know your thoughts and feedback on this SQL Server DBA Course.
Download and Install SQL Server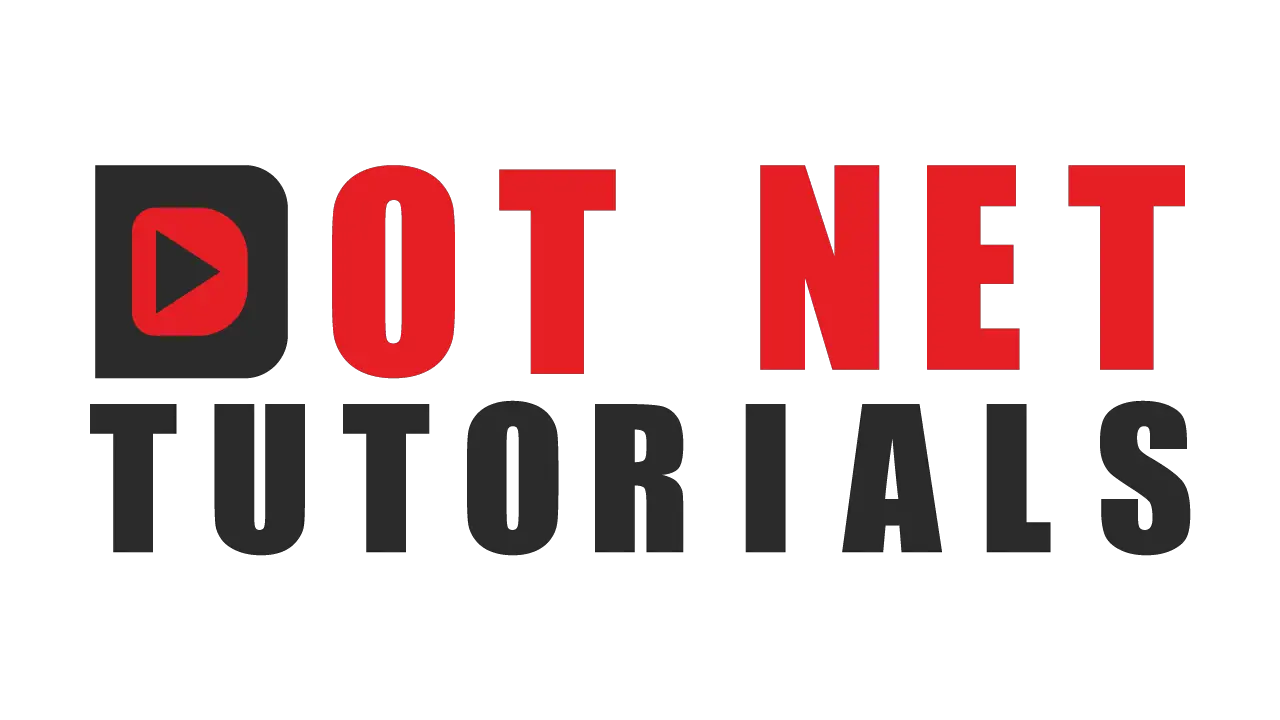 About the Author: Pranaya Rout
Pranaya Rout has published more than 3,000 articles in his 11-year career. Pranaya Rout has very good experience with Microsoft Technologies, Including C#, VB, ASP.NET MVC, ASP.NET Web API, EF, EF Core, ADO.NET, LINQ, SQL Server, MYSQL, Oracle, ASP.NET Core, Cloud Computing, Microservices, Design Patterns and still learning new technologies.