Back to: Trading with Smart Money
CANDLESTICK Pattern Analysis
In this article, I am going to cover all Reversal Candlestick Pattern Analyses in detail. In the previous article, we have discussed Candlestick Analysis in Trading, PIN BAR Trading Strategy, Wide range of candle analyses. And in this article, we will cover 2 candle reversal patterns
Outside Reversal Pattern
BULLISH OUTSIDE REVERSAL PATTERN STRUCTURE
The first candle is a narrow range candle or Doji

The second candle completely engulfs the first candle and closes above the first candle high.

The second candle is low below the first candle low, but the close must be above the first candle close and high above the previous candle high

The second candle should be accompanied by a high volume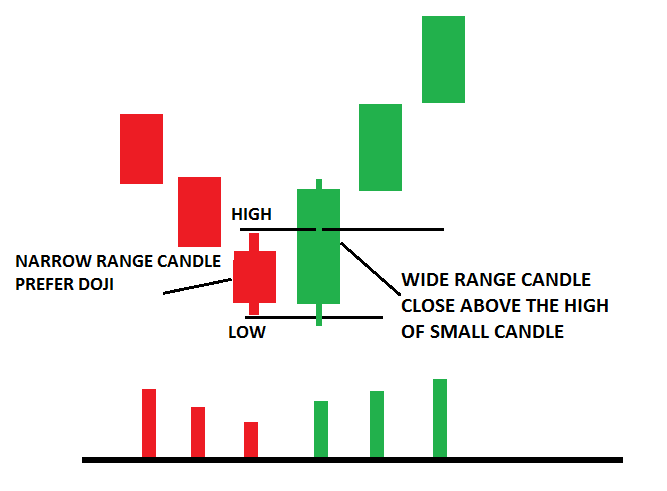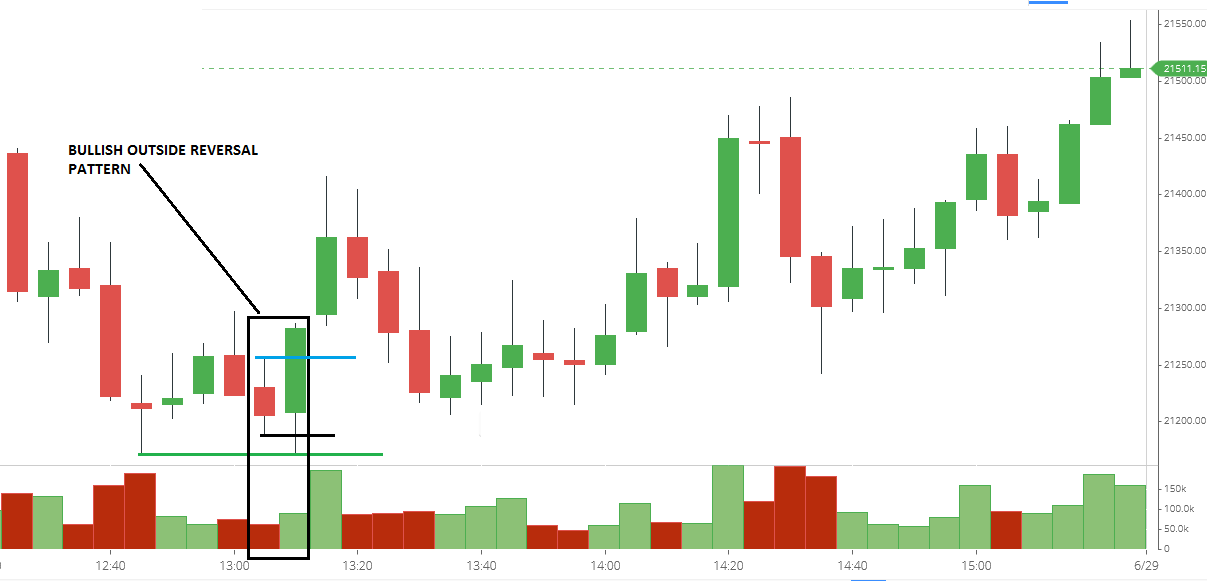 OUTSIDE REVERSAL PATTERN PSYCHOLOGY
What exactly is going on at these levels? Let us understand the two candlestick pattern psychology. The first candle should be narrow or doji.
A Doji represents either one of two things:
Buyers and sellers are equally strong

Indecision in the market if appears after an extended move
Basically, smart money testing the selling pressure below support to make sure there is no new business to be done at these levels. When no selling pressure below the low of the previous candle, smart money starts to drive price up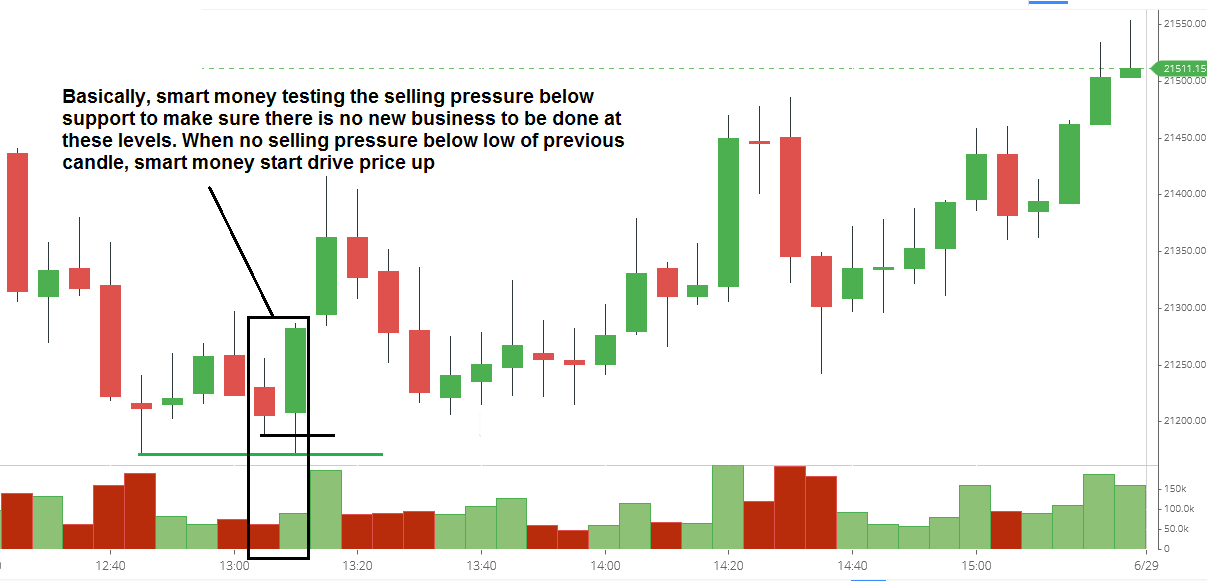 How do Reversal candlestick Patterns work?
Reversal candlestick psychology is one of the reasons why reversal patterns are such effective predictors of price reversals. Here's an example: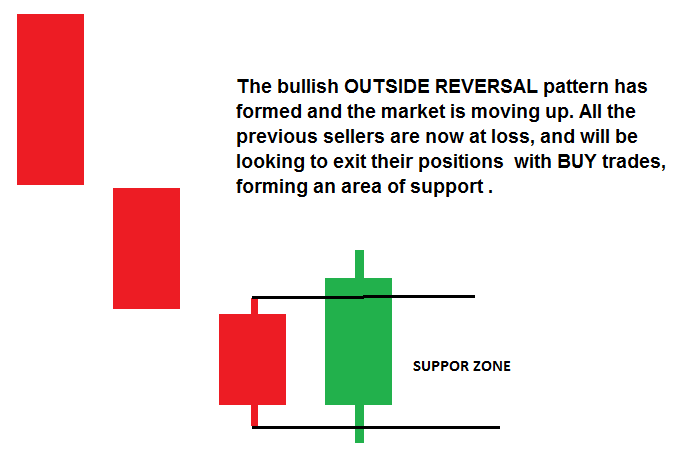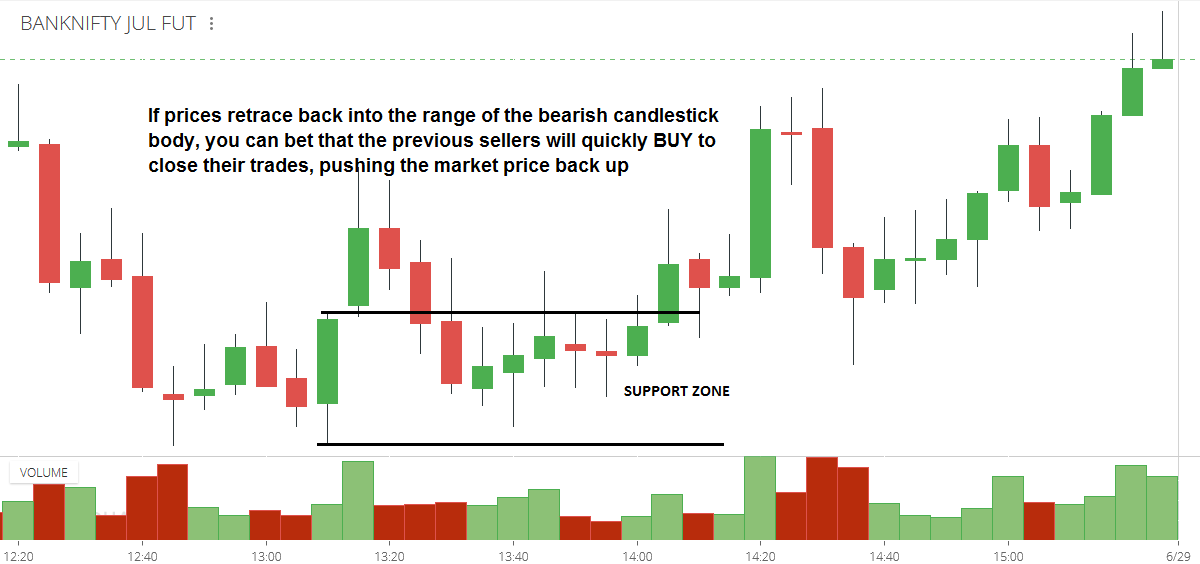 LOW OF BULLISH OUTSIDE REVERSAL PATTERN As support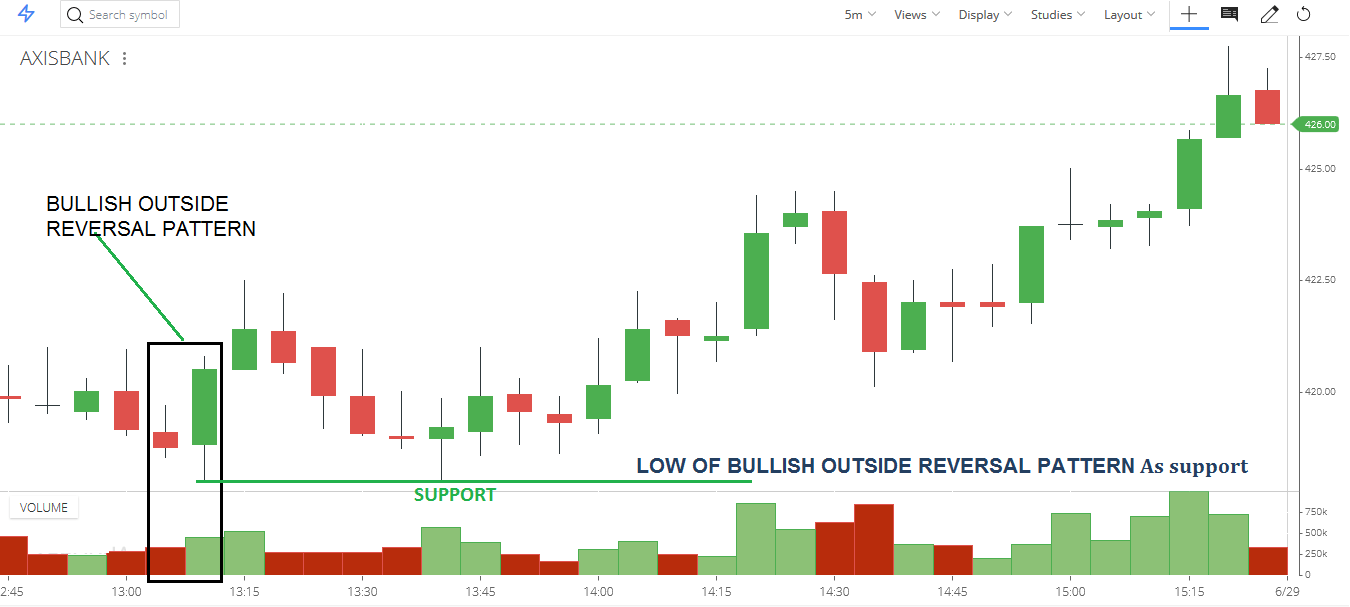 BULLISH OUTSIDE REVERSAL PATTERN should be followed by bullish price action. One more bull candle should be formed to confirm the bullish reversal or validated the bullish engulfing candle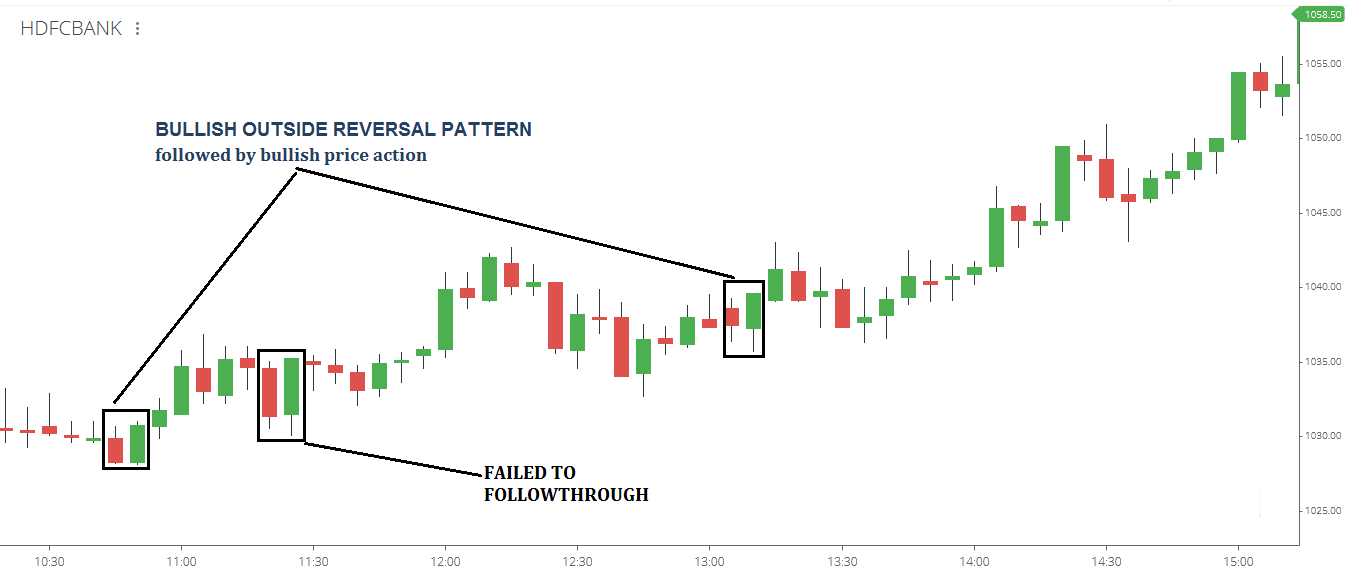 They will work best in trending conditions. Trade with the trend. In an uptrend, bullish outside reversal patterns work better.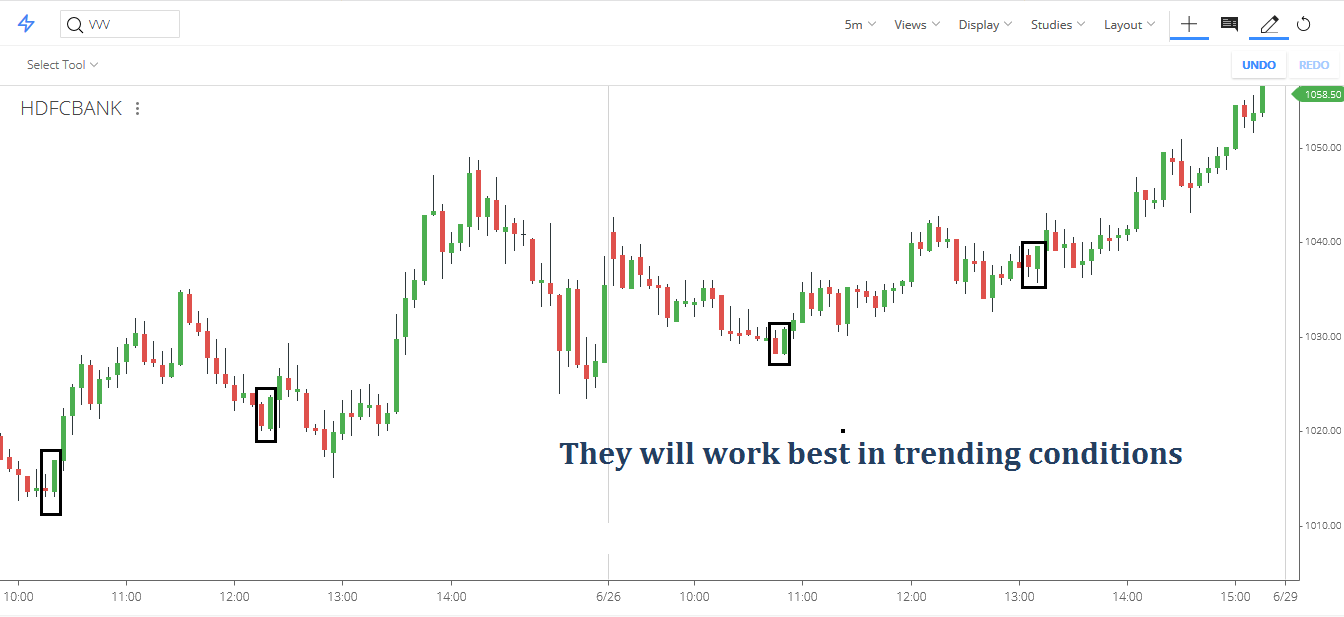 Trade from support or resistance level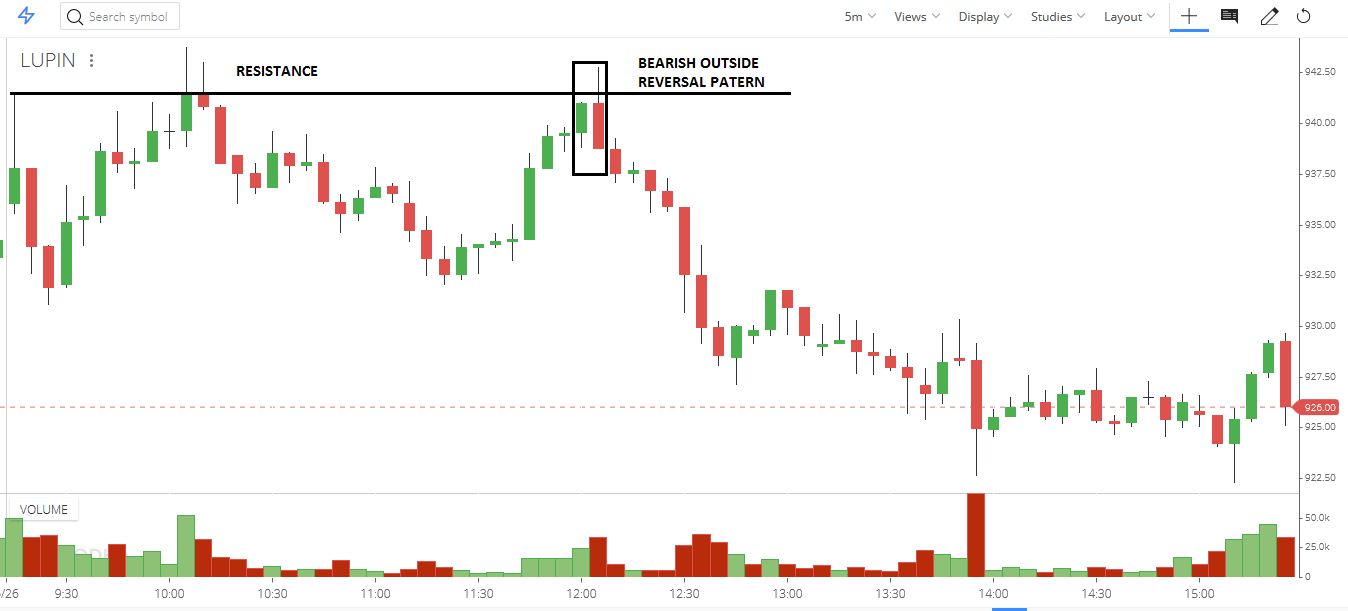 How do we trade it?
Buy above the bullish Engulfing pattern

Stop loss below of the pattern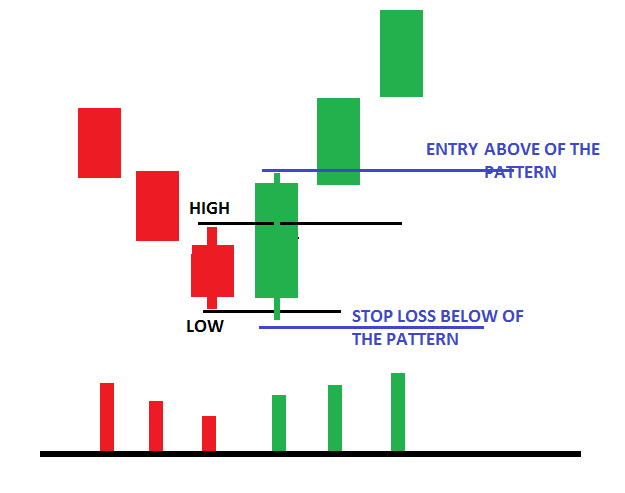 Stay tuned I will add the remaining reversal pattern to this article. In the next article, I am going to discuss Finding Entry Opportunities using Volume Spread Analysis in Trading. Here in this article, I try to explain Reversal Candlestick Pattern Analysis in detail. I hope you enjoy this article. Please join my Telegram Channel and YouTube Channel as well as my Facebook Group to learn more and clear your doubts.