Back to: Trading with Smart Money
How to Select Stocks for Intraday Trading
In this article, I am going to discuss Stock Selection for Intraday Trading i.e. How to Select Stocks for Intraday Trading in detail. Please read our previous article where we discussed how to make your own day trading scanner step by step. As part of this article, we are going to discuss the following pointers in detail which are related to stock selection for intraday.
Rules for stock selection

3 stock selection methods

With live example
Why do most traders fail to pick the right stock?
They pick randomly on tips from social media or news

They don't prepare before the market open
Rules for Stock Selection in Intraday Trading
Price Structure = Trend (avoid ranging market)
Trade active stock=high volume and high open interest build up (smart money active on these stocks)
The momentum of stock = Strength & Continuity of the move (previous day candle)
Stock Selection for Intraday Trading types
Breakout trading

Momentum trading

Pullback reversal trading
How do select stocks for intraday trading?
Generally three methods of stock selection for intraday trading
Aftermarket closed

Live market stock selection

News or result-based stock selection
Aftermarket closed
Aftermarket closed stock selection
Based on the end of the day (EOD) data

Based on breakout
Based on EOD data
Here we have to select stocks based on
High volume

High Open interest

Top gainer and top looser
Step to find high volume, high open interest, or top gainer/loser stock
Step1 We have to find out stock that showing increasing in open interest with increasing volume at the end of the day (EOD). Suppose we find some 10 stocks with both bullish and bearish data from our scanner
How to Make Your Own Day Trading Scanner
Step2 then we check where the action happening in the chart
Step3 if price action also indicates bullish or bearish behaviors then we keep it on our watch list. If the index and sector indicate positive. we prefer only bullish stock
Step4 aftermarket open if our system tells us to buy then we will go long in that stock
Let's do with an example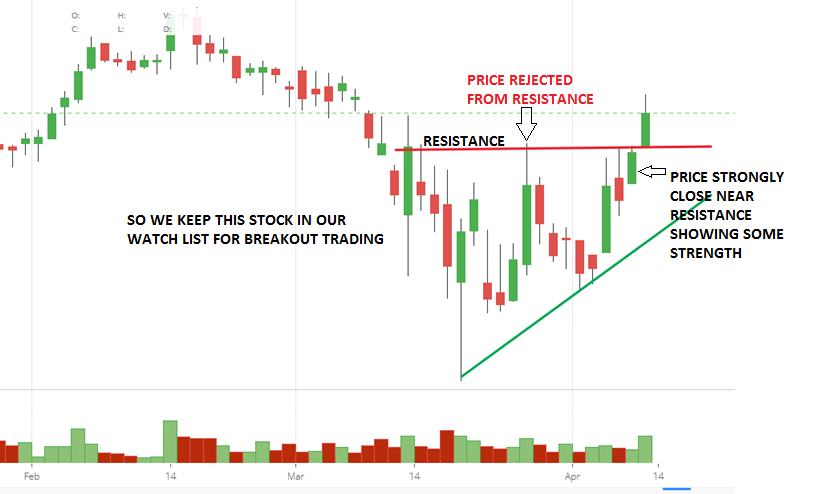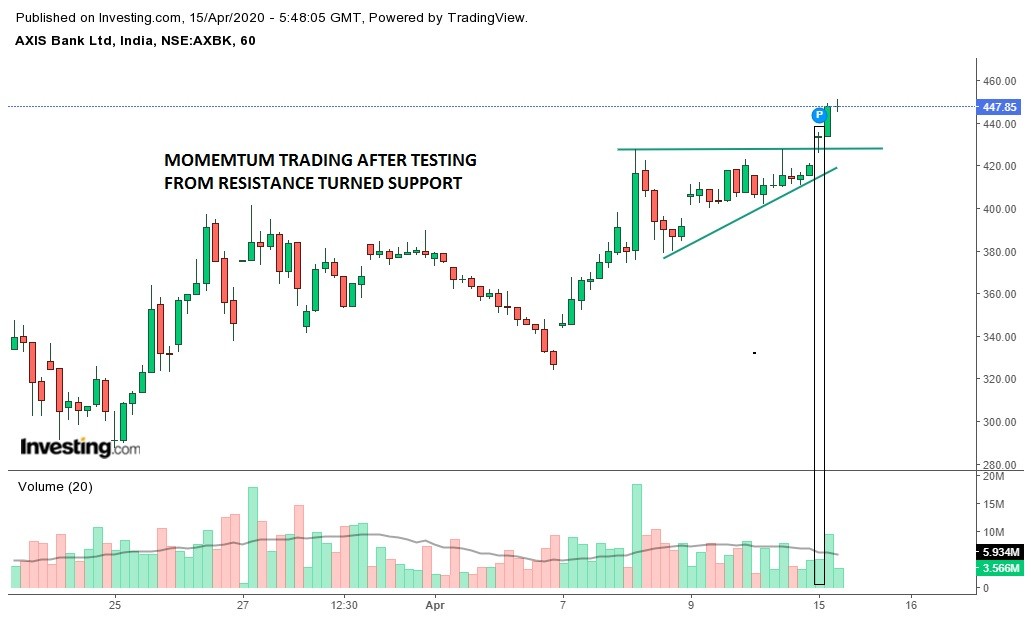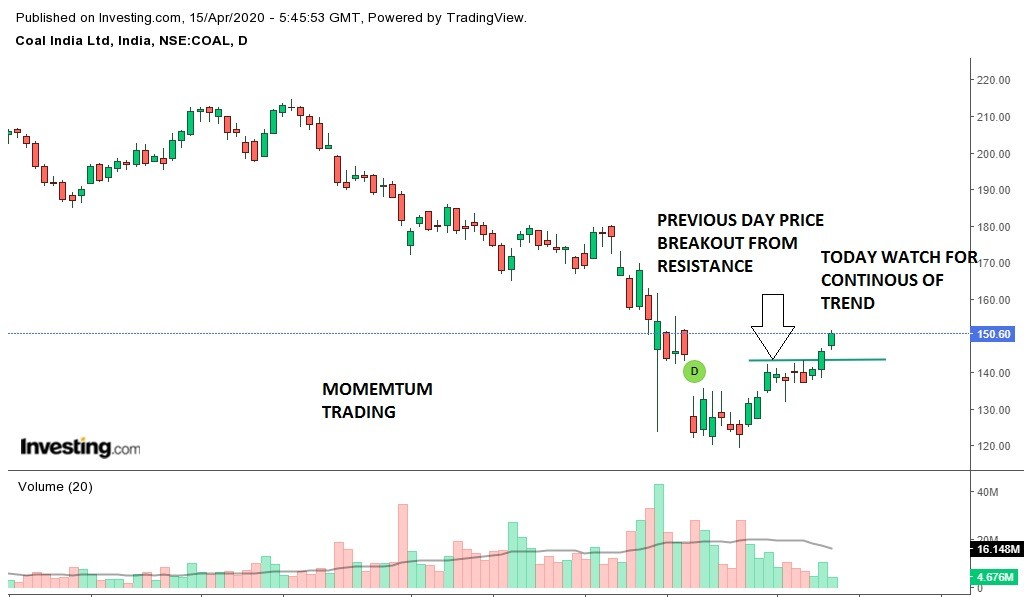 Based on breakout
Time frame hourly or daily
The breakout means price breakout from any
Support or resistance

Trend line

Chart pattern
This method takes time. As we have to find out manually in our chart
Chart Patterns like
Rectangle

Wedge

Triangle

Flag

Cup & Handle

Tight trading range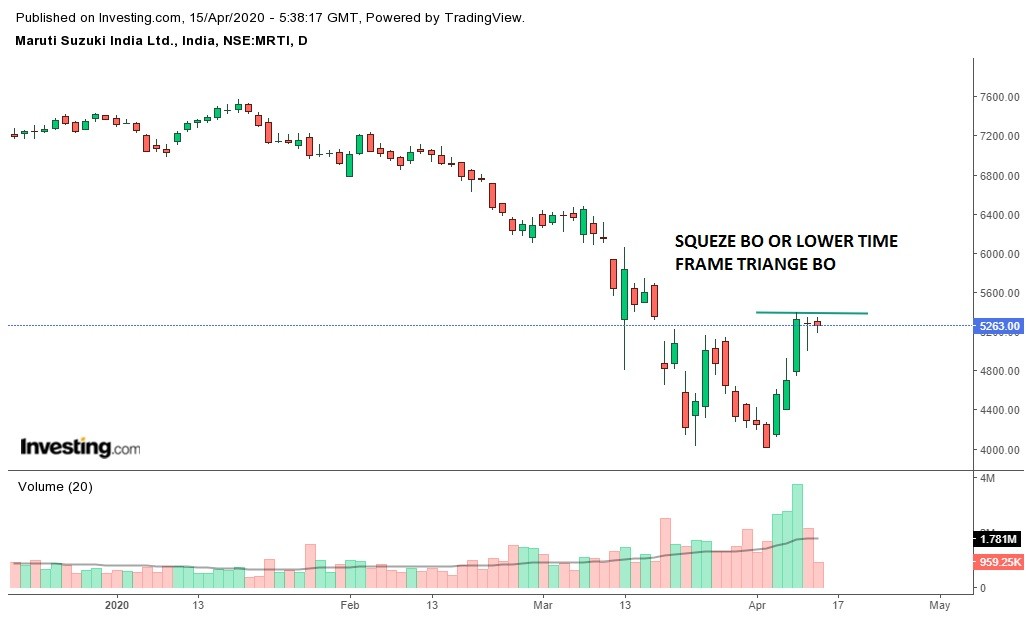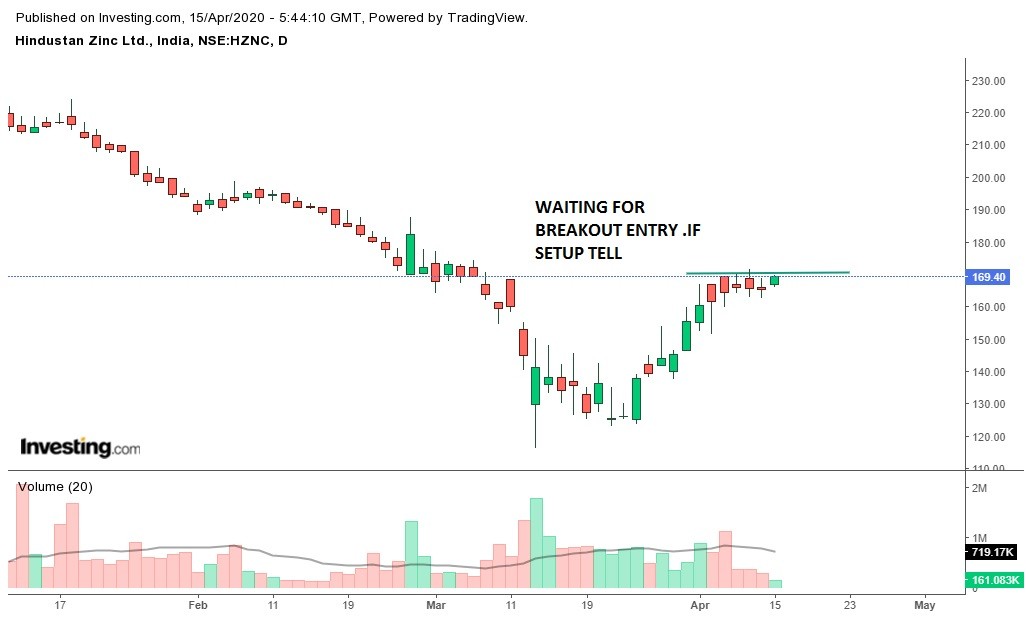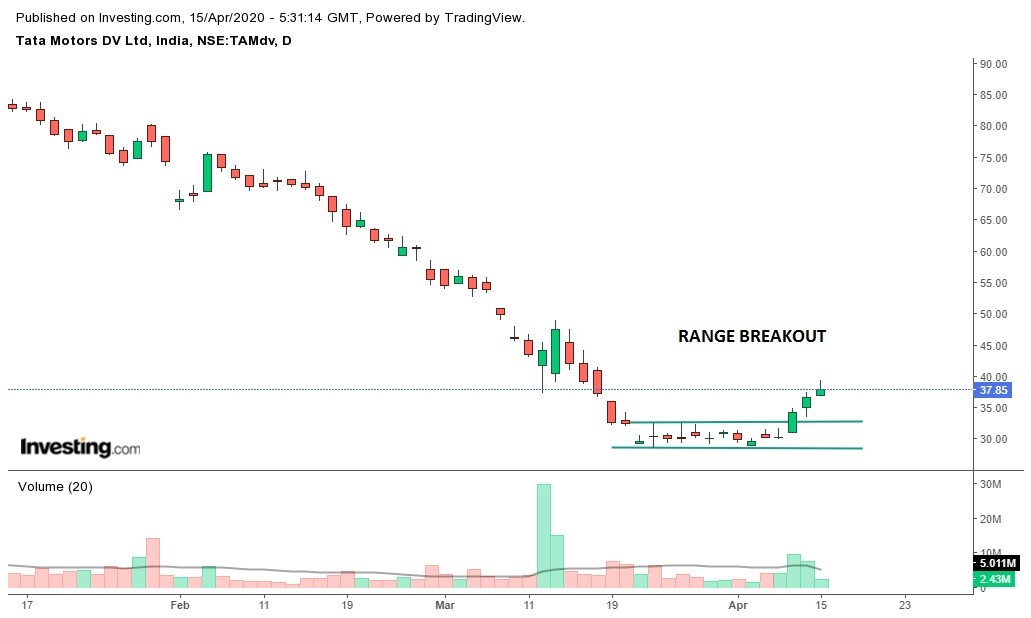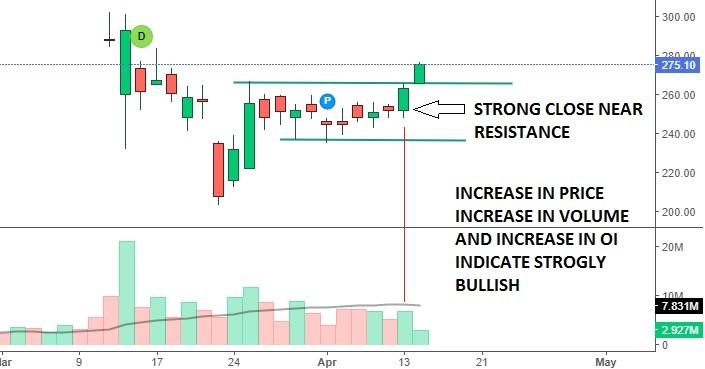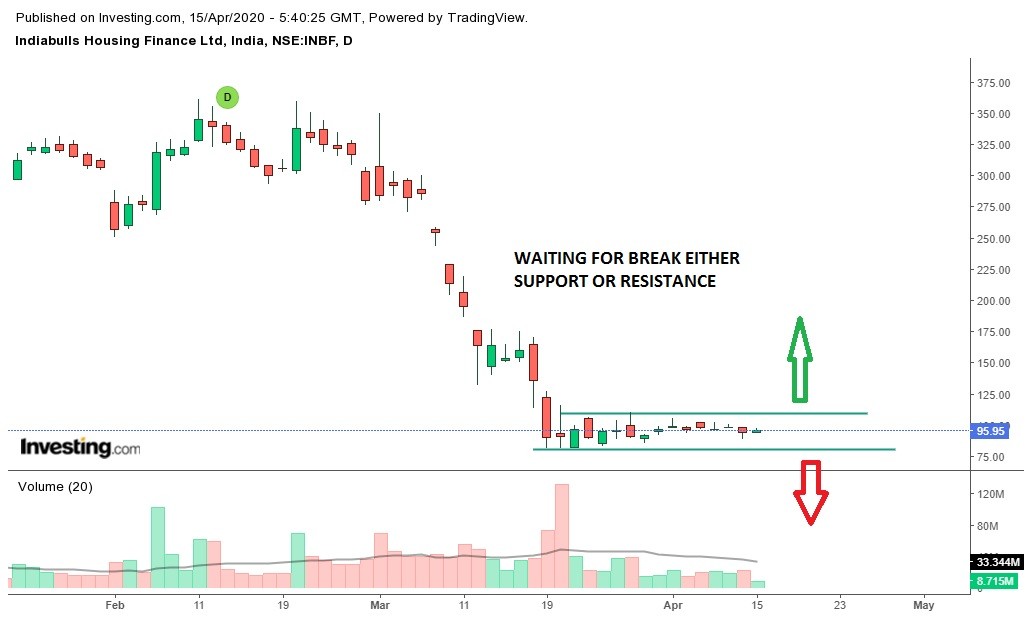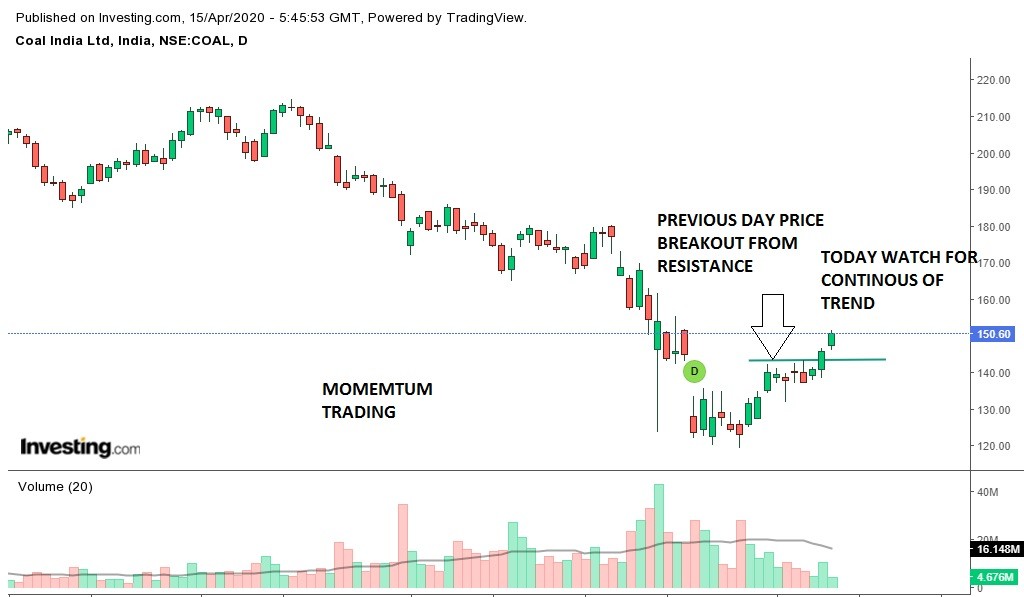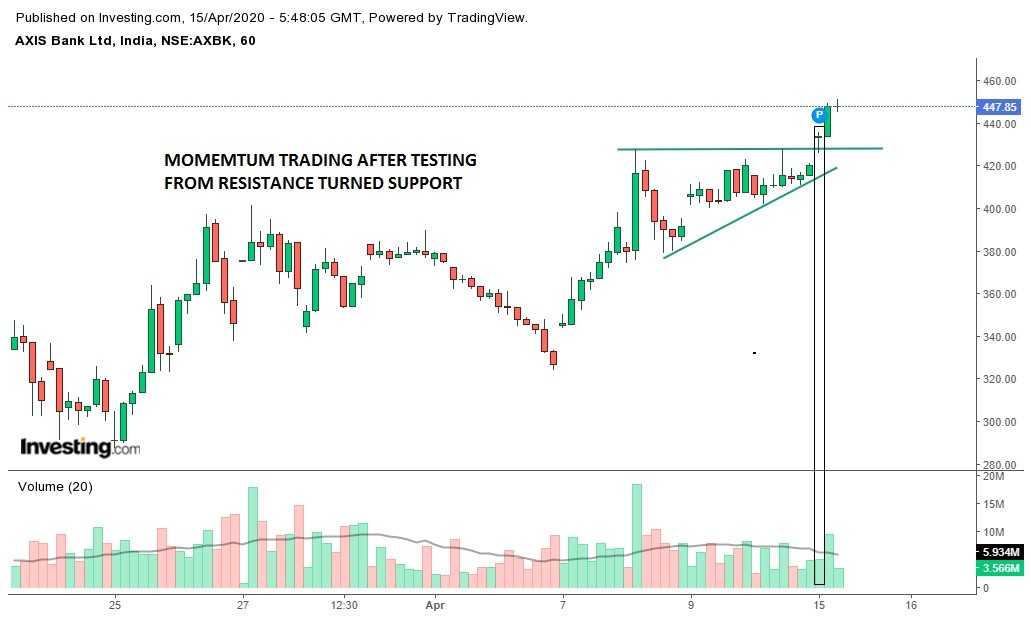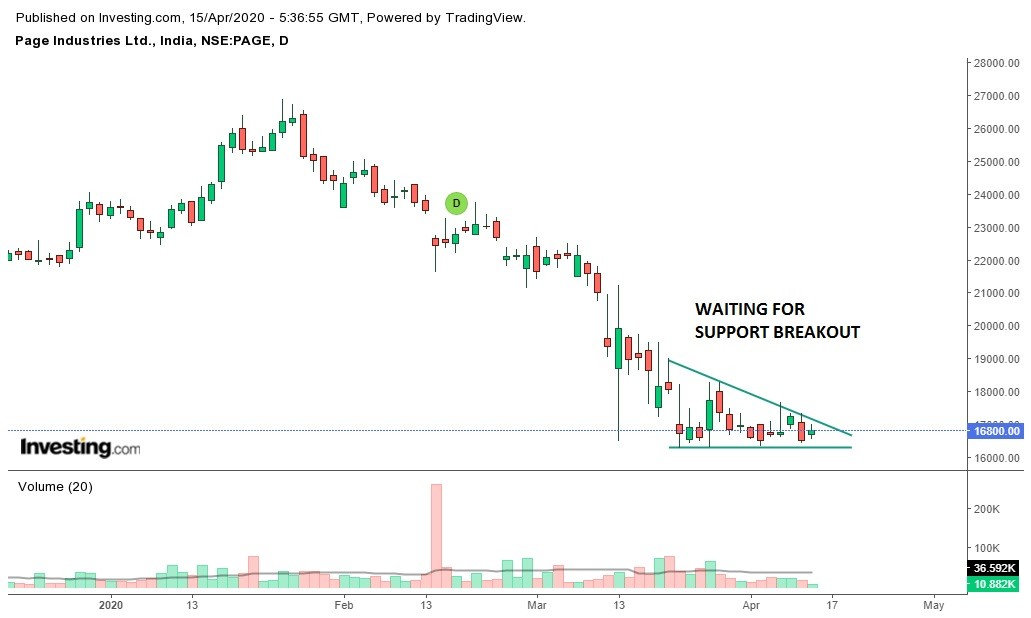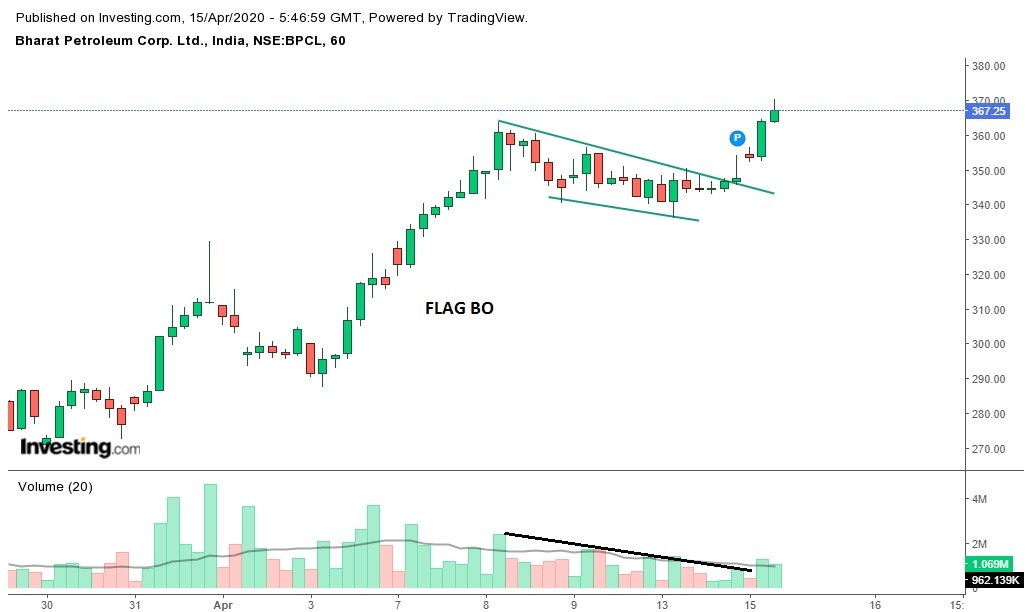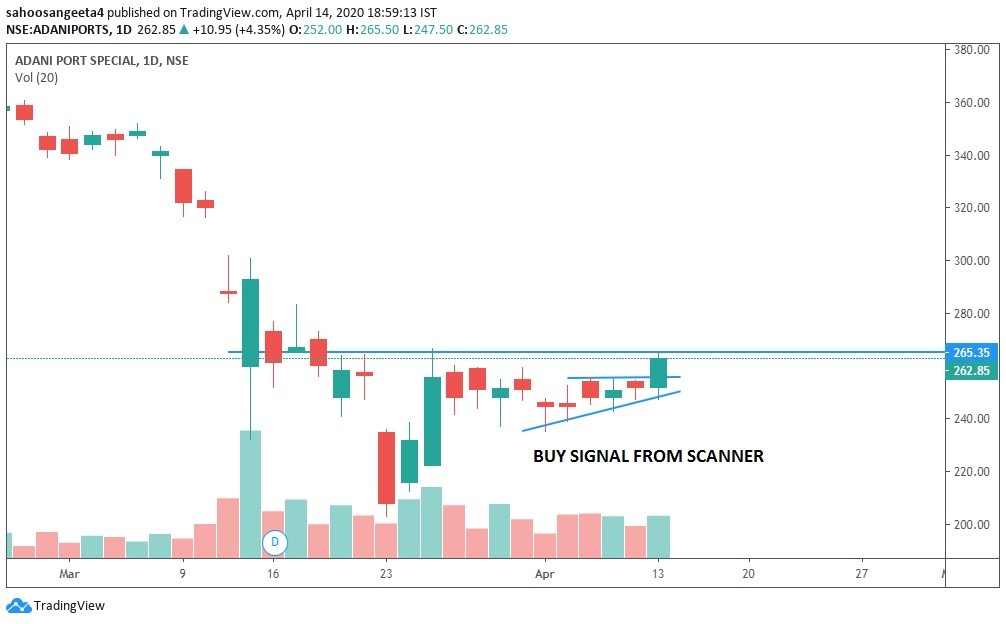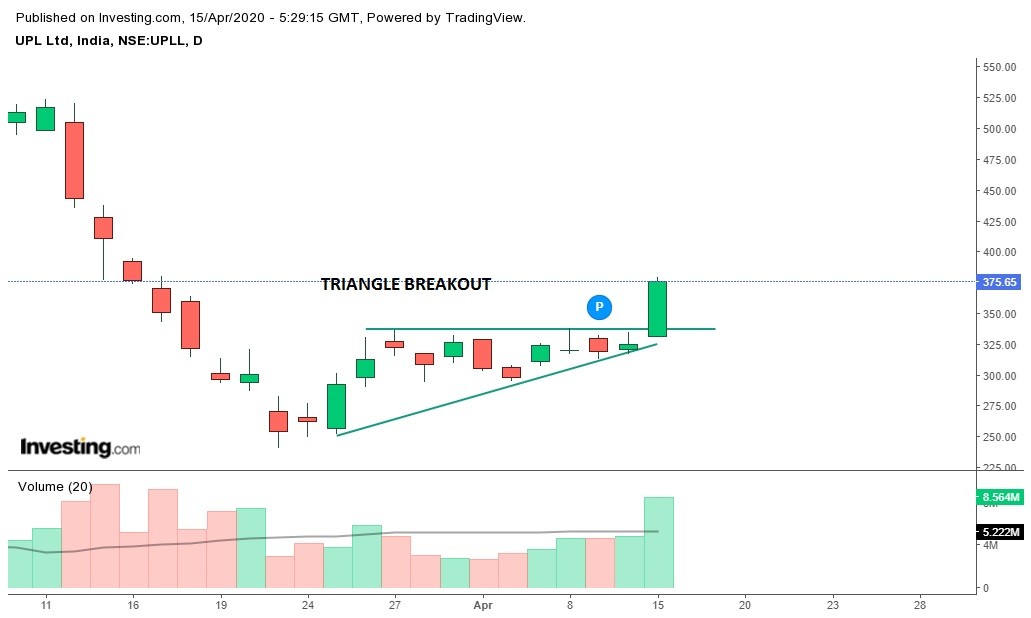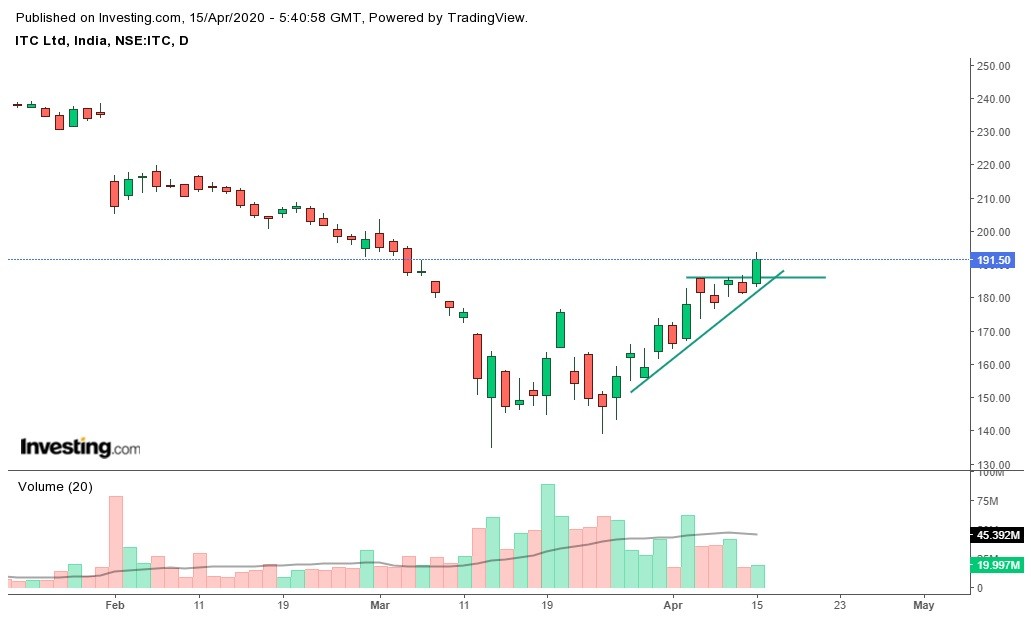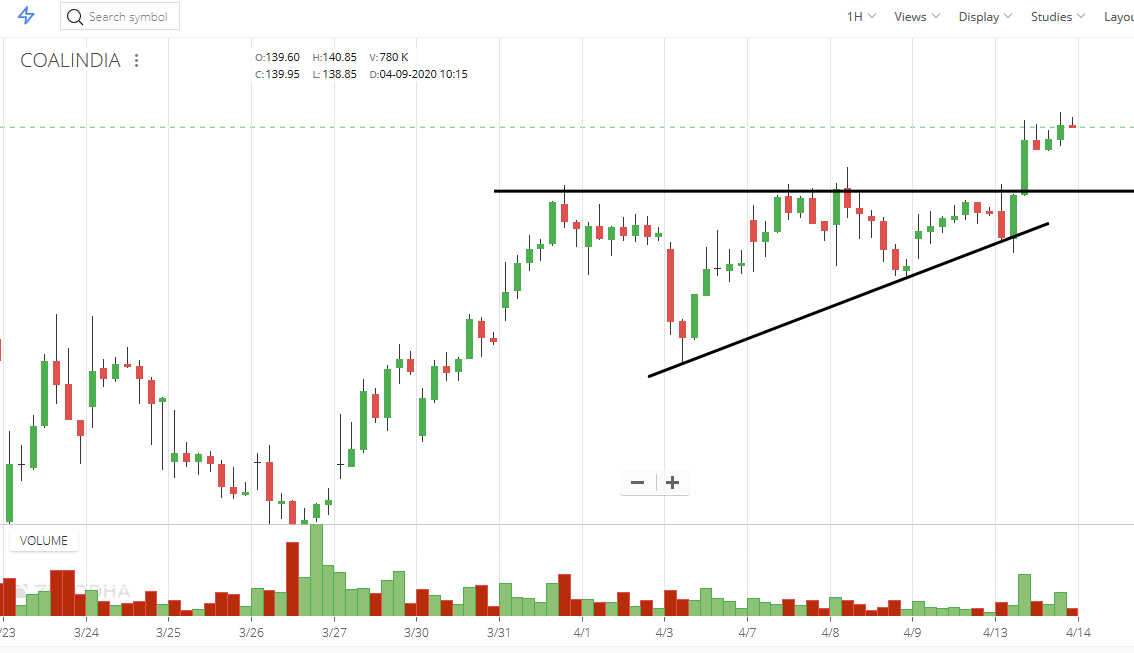 Live market Stock Selection For Intraday Trading
There are two methods to select stocks from the live market
Pre-market stock selection for intraday trading

After 15 of the market open
Premarket Stock Selection For Intraday Trading
First, select FO stock

Check market sentiment(Check advance-decline ratio )

Generally, I trade only gap up or gap down stock from pre-market stock selection

Pick a stock and check-in chart
Let's do it with an example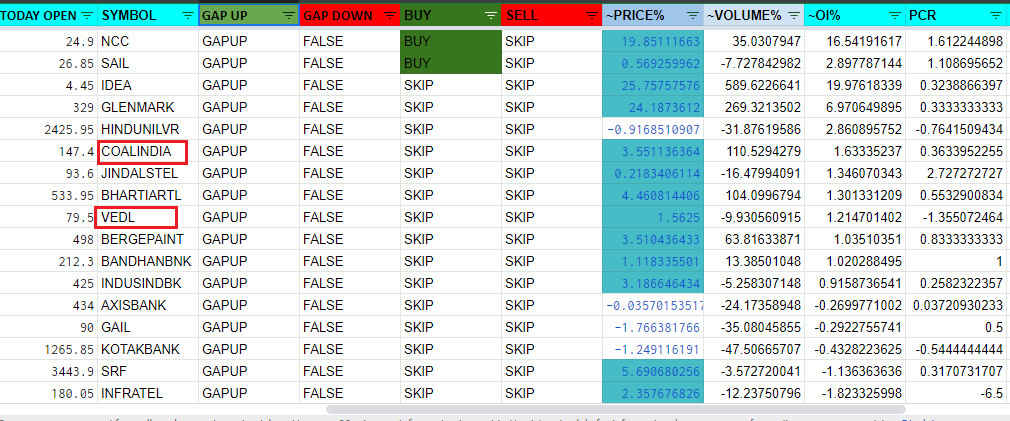 Live Market Stock Selection
After 15 market open find
Step1 find the Top gainer /looser from the NSE site
Step2 Check the premarket volume
Step3 see the last 2/3 days' activity and draw the support and resistance line
Step4 wait for the pullback to entry(pullback entry strategy)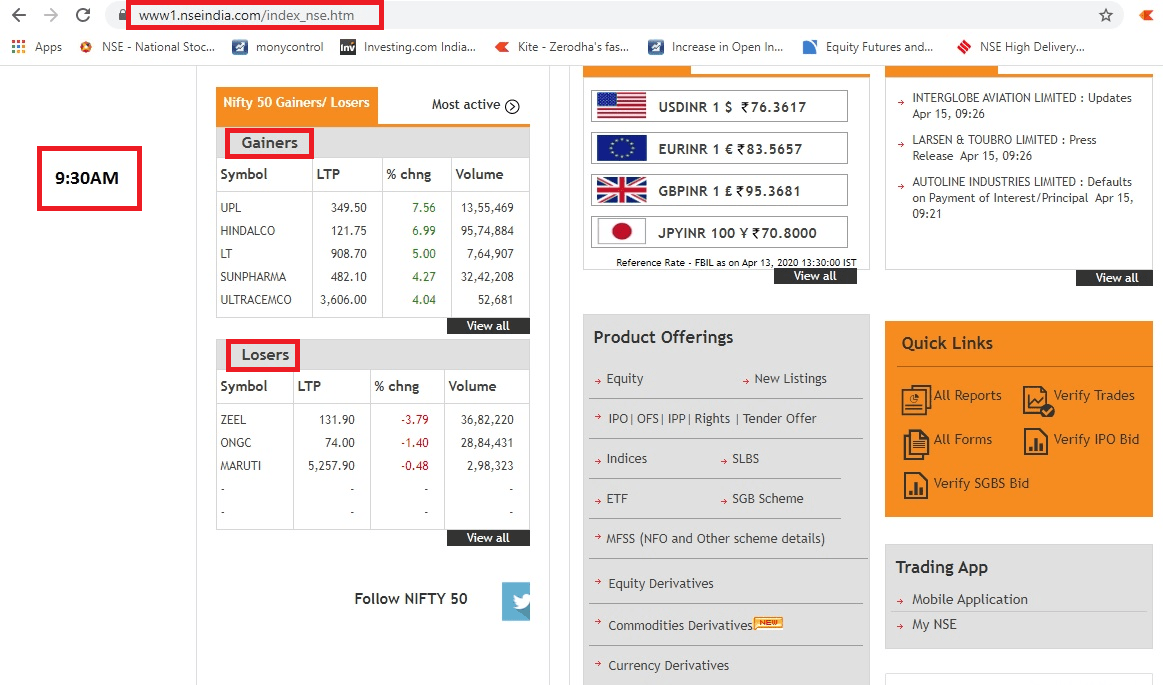 News-based/result based(no technical analysis work)
We get the news from the MONEY CONTROL APP
WHAT CHANGES WHILE YOU ARE SLEEPING

STOCK IN NEWS
Here, in this article, I try to explain, How to Select Stocks for Intraday Trading with examples. I hope you enjoy this Stock Selection for Intraday Trading article. Please join my Telegram Channel and YouTube Channel as well as my Facebook Group to learn more and clear your doubts. Please watch the following video if you want to learn and understand this concept in a better way.