Back to: C++ Tutorials For Beginners and Professionals
Practice C++ Program Online
In this article, I will show you how to practice C++ Program online. Following are the steps to write a program in Online Compiler.
Step1: Open the Chrome browser and type Online GDB C++ in the search bar and press enter as shown in the below image.

Step2: There are different options. Click on the link, that is showing the online compiler and debugger for C/C++ as shown in the below image.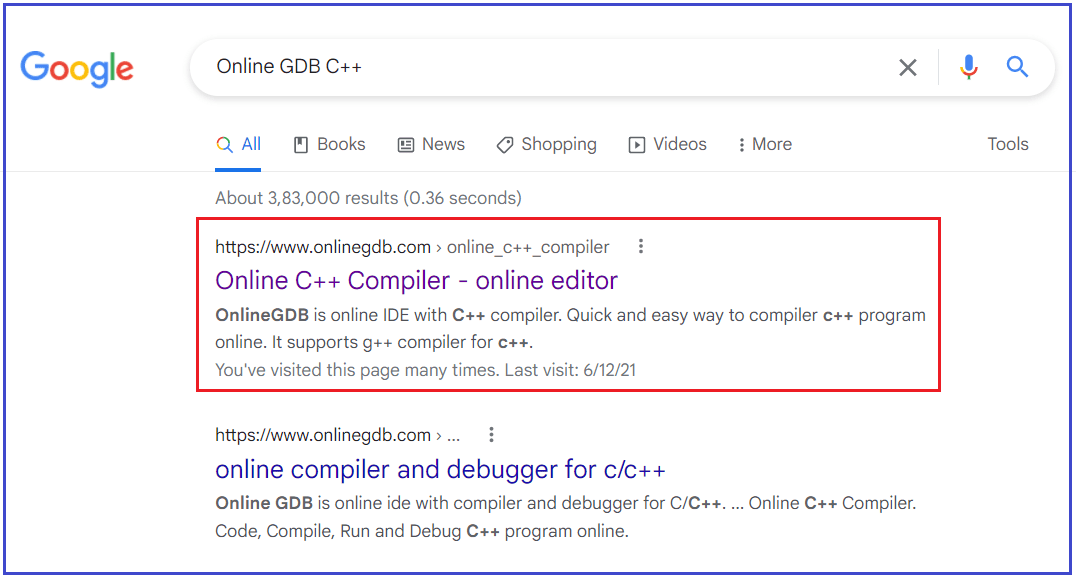 Step3: Once you click on the link, you are on Online GDB Compiler as shown in the below image.
URL: https://www.onlinegdb.com/online_c++_compiler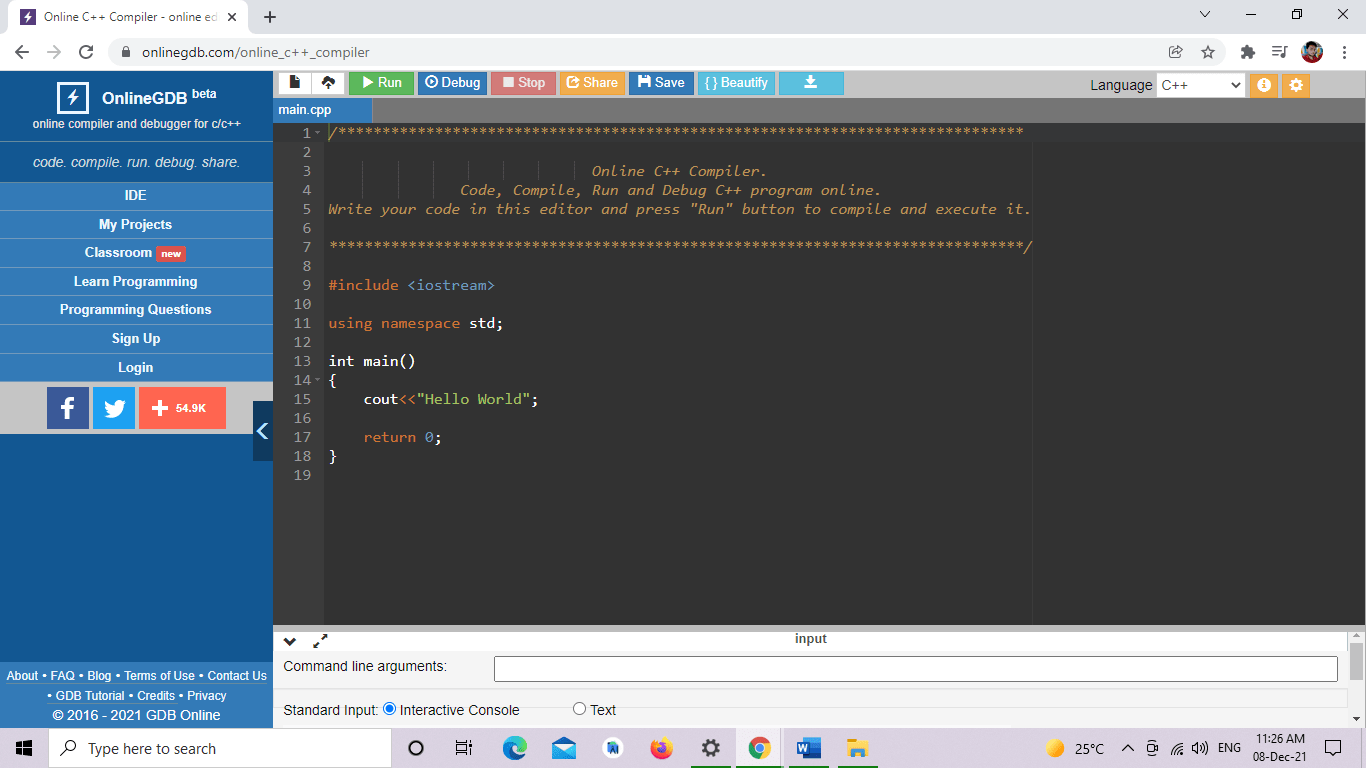 Step4: Now, On the top right-hand side, where Language is written, you can see here C++ is selected. If you want to change the language, you can select any languages like Java, C, Python, etc.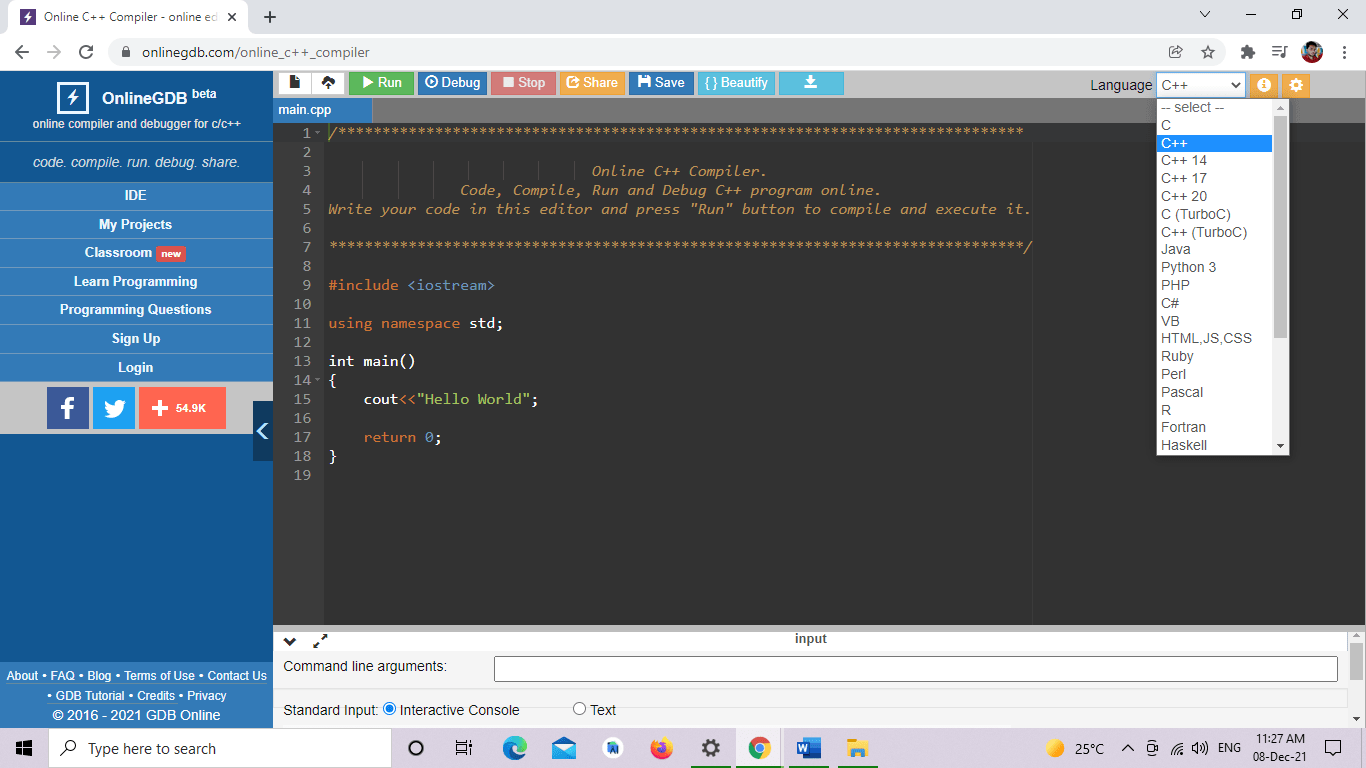 Step 5: Here, a particular piece of code is already available in C++ i.e., Hello World Program. So, we don't have to type anything in code. Just click on the Run button. It will run the code and print Hello World.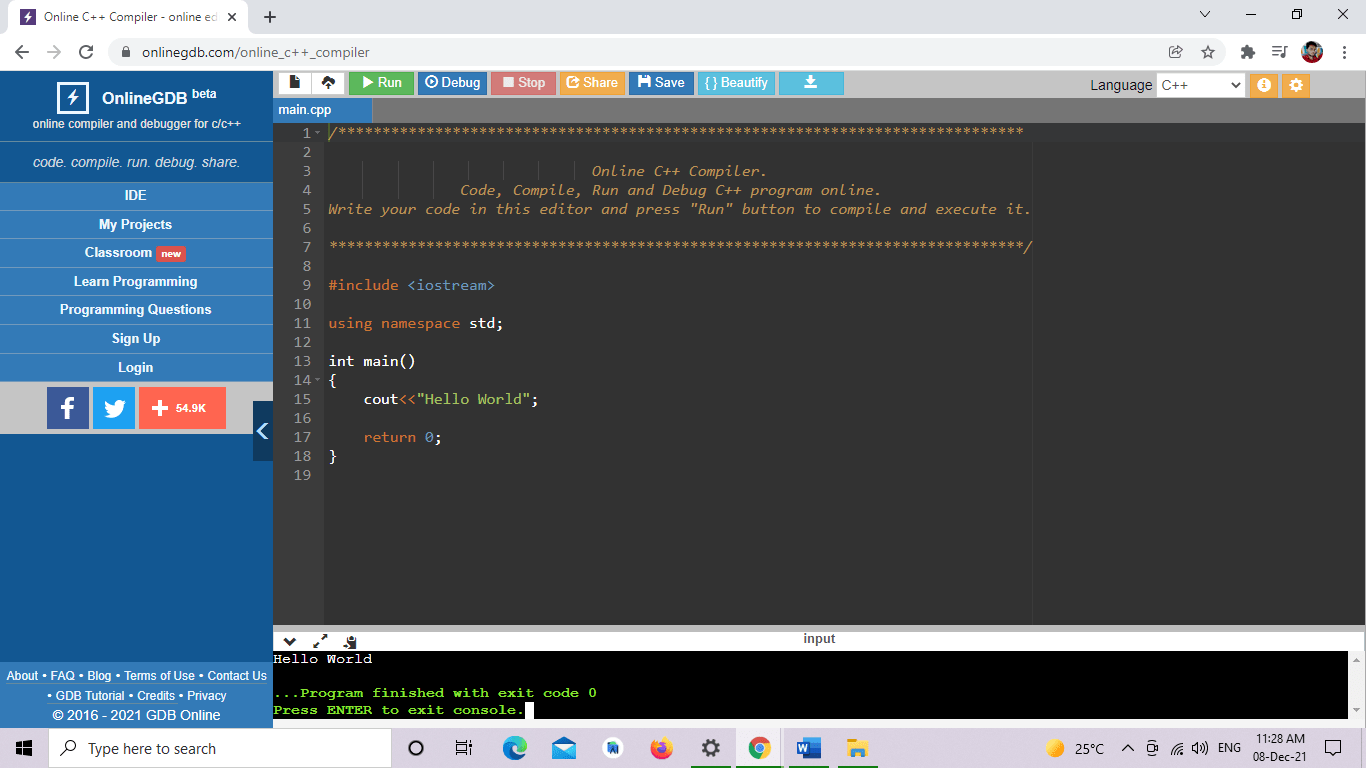 Step6: Here is the program for adding two numbers to demonstrate that you can write any program and it works perfectly.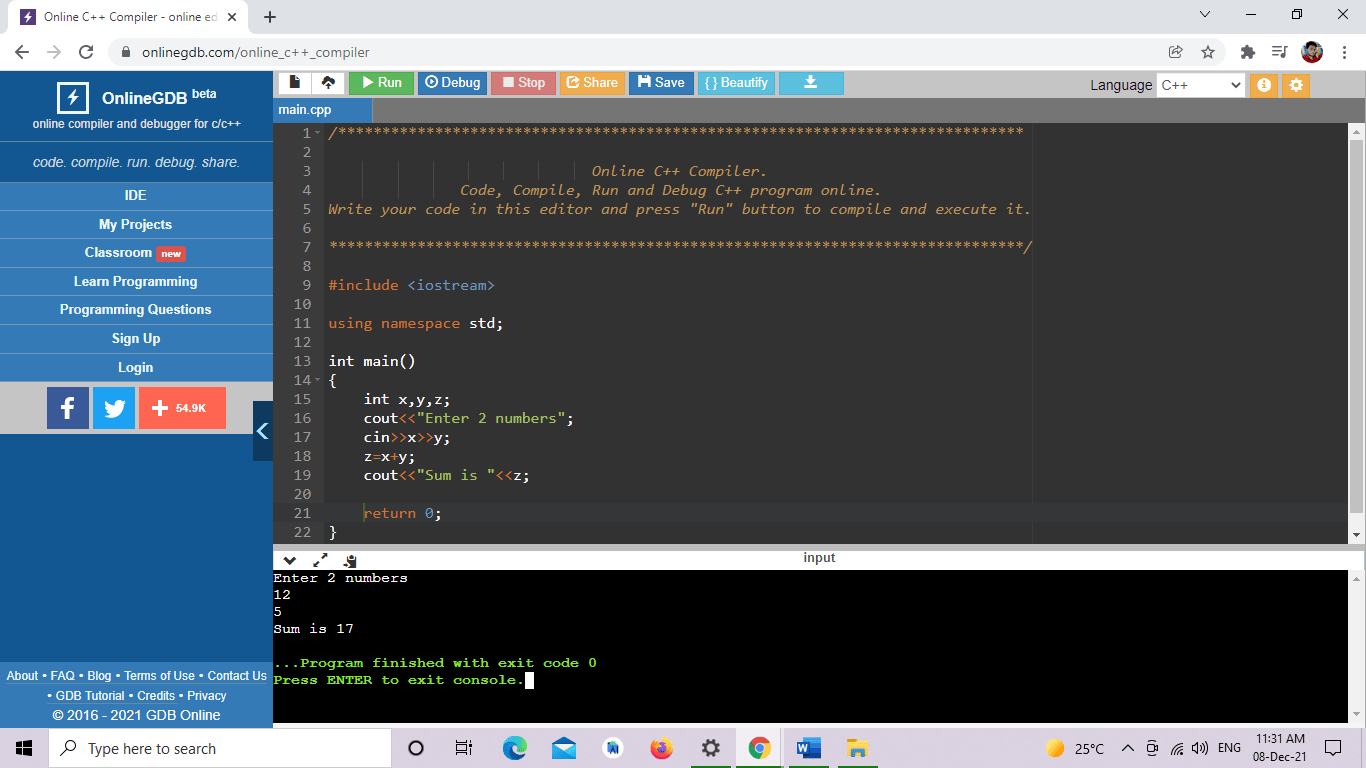 There are many compilers available online. You can practice anywhere.