Back to: Oracle Tutorials for Beginners and Professionals
Most Recommended Oracle DBA Books For Beginners and Professionals
In this article, I will provide the list of the Most Recommended Oracle DBA Books for Students, Beginners, and Professional Software Developers. If you want to start your carrier as an Oracle DBA then writing code using Oracle might be confusing for a beginner. Books are the best friend of students as well as developers and the first mode of learning new languages, and technologies and nothing can beat books when it comes to educating. It is the reason most experienced Oracle DBA recommend reading books for learning Oracle DBA. 
Combining the best Oracle DBA books along with articles, tutorials, and videos, you will get an excellent path to learn Oracle DBA. Some of the books just give an overview of various Oracle DBA concepts, while some other Oracle DBA books go into the depth of each Oracle DBA concept.
There are hundreds and thousands of Oracle DBA books available on Amazon or Internet or any other e-commerce site. And as a beginner, you might be confused to choose the right book to start learning Oracle DBA. Here, we are giving you the list of Oracle DBA Books based on the experience of Learners and Professionals. If you still haven't put together your reading list for 2021, we're here to help with our choice of the best-recommended books for Oracle DBA.
The current version of the Oracle 19c Database is the result of over 35 years of innovative development. This Book provides platform-specific information about administering and configuring Oracle Database 19c
Table of contents:
1 Getting Started with Database Administration
2 Creating and Configuring an Oracle Database
3 Starting Up and Shutting Down
4 Configuring Automatic Restart of an Oracle Database
5 Managing Processes
6 Managing Memory
7 Managing Users and Securing the Database
8 Monitoring the Database
9 Diagnosing and Resolving Problems
10 Managing Control Files
11 Managing the Redo Log
12 Managing Archived Redo Log Files
13 Managing Tablespaces
14 Managing Data Files and Temp Files
15 Transporting Data
16 Managing Undo
17 Using Oracle Managed Files
18 Managing Schema Objects
19 Managing Space for Schema Objects
20 Managing Tables
21 Managing Indexes
22 Managing Clusters
23 Managing Hash Clusters
24 Managing Views, Sequences, and Synonyms
25 Repairing Corrupted Data
26 Managing Automated Database Maintenance Tasks
27 Managing Resources with Oracle Database Resource Manager
28 Oracle Scheduler Concepts
29 Scheduling Jobs with Oracle Scheduler
30 Administering Oracle Scheduler
31 Distributed Database Concepts
32 Managing a Distributed Database
33 Developing Applications for a Distributed Database System
34 Distributed Transactions Concepts
35 Managing Distributed Transactions
36 Read-Only Materialized View Concepts
37 Read-Only Materialized View Architecture
38 Planning for Read-Only Materialized Views
39 Creating and Managing Read-Only Materialized Views
40 Troubleshooting Problems with Read-Only Materialized Views
Buy This Book: https://amzn.to/3BMX1BX
Oracle Database 12c DBA Handbook is the quintessential tool for the DBA with an emphasis on the big picture—enabling administrators to achieve effective and efficient database management. Fully revised to cover every new feature and utility, this Oracle Press guide shows how to harness cloud capability, perform a new installation, upgrade from previous versions, configure hardware and software, handle backup and recovery, and provide failover capability. The newly revised material features high-level and practical content on cloud integration, storage management, performance tuning, information management, and the latest on a completely revised security program.
Shows how to administer a scalable, flexible Oracle enterprise database

Includes new chapters on cloud integration, new security capabilities, and other cutting-edge features

All code and examples are available online
Buy This Book: https://amzn.to/3oXhz6X
This essential resource for Oracle DBAs has been completely updated to cover the new features of Oracle Database 11g, the industry-standard Web-enabled enterprise database system. Oracle Database 11g DBA Handbook details each topic with an emphasis on the big picture, enabling you to achieve effective and efficient database management.
You will learn to get up and running on Oracle Database 11g, develop and implement applications, manage storage space, and create reliable system backups. New and revised sections cover high availability, performance optimization, information management, and security procedures. Real-world examples and case studies illustrate each concept along the way.
Buy This Book: https://amzn.to/3FClSun
Learn the RDBMS concepts, database installation, and oracle database administration using different tools and utilities that will help you to administer, monitor any production database. Build a strong foundation in database administration with this tutorial for absolute beginners Oracle database installation User connectivity and SQL execution Oracle database architecture Manual database creation Tablespace and user administration Oracle networking and utilities Oracle DBA is one of the highly stable jobs! Database Administrator is one of the highly sought-after jobs in the IT industry. It is also one of the highly stable jobs as DATA is a vital part of every organization and they need that to be in the capable hands of a good DBA!
Buy This Book: https://amzn.to/3AAxryt
Cloud adoption in the database world is growing very rapidly. Various research and studies forecast the DBaaS and cloud database service market to grow at a compound annual growth rate (CAGR) of more than 65% by 2019.
Currently available books cover either cloud computing or database administration, but not both. This book bridges the gap. The book is divided into two parts. Part I covers the cloud computing concepts and database as a service overview, whereas Part II covers everything that is required for you to become a cloud DBA.
Part II starts from your first database provisioning in the cloud and then moves to set up Oracle RAC and DataGuard in the cloud. The chapter on database migration to the cloud gives you in-depth details on how to plan and execute DB migration. The chapter on DB security touches on the key security aspects that you should take care of for your cloud-based database. The backup and recovery chapter covers various
backup and recovery options in Oracle Cloud and AWS. The manage and monitor chapter covers details on all the tools that are useful for performing day-to-day monitoring and administration. Part II covers DB administration aspects from the two most prominent cloud providers—Oracle Cloud and Amazon Web Services (AWS).
This book has the right balance of theory and practical examples, along with the best practices in each given area.
Buy This Book: https://amzn.to/2YAufWi
Learn to manage a networked Oracle database system efficiently and effectively with this comprehensive guide Starting with how to set up a database, the Oracle DBA Handbook covers architecture, hardware, and layout considerations. Moving on, this book provides in-depth information about database management and supporting packages, and covers working with networked Oracle. A command reference and configuration guidelines are included as well as scripts and tips.
Buy This Book: https://amzn.to/3arQJeL
This book addresses all aspects of constructing star schemas within Oracle data warehouses, from modeling and design through high-speed loads and lightning-fast queries. The book delivers meaningful examples complemented by empirical samples and benchmarks, such that readers will learn more than just the mechanics. This book transforms readers into subject matter experts for dimensional modeling, star schemas, and data warehousing in general for the Oracle database environment. This book is based on research conducted for the multi-terabyte data warehouse for the 7-Eleven Corporation. Star schema: a data warehouse design that enhances the performance of multidimensional queries on traditional relational databases. One fact table is surrounded by a series of related tables. Data is joined from one of the points to the center, providing a so-called "star query." Previously announced in 2/2003 PTG catalog.
Buy This Book: https://amzn.to/3luGJrx
Oracle Database 19c is the final, and therefore 'long term support' release of the Oracle Database 12c family of products (which includes Oracle Database 18c).
Oracle Database 19c builds upon the innovations of previous releases such as Multitenant, In-Memory, JSON support, Sharding, and many other features that enable Oracle's Autonomous Database Cloud Services. This latest release of the world's most popular database also introduces new functionality, providing customers with a multi-model enterprise-class database for all their typical use cases.
This book provides detailed information on the architecture of an Oracle Database instance and database, enabling you to effectively manage your database resources. You learn how to create database storage structures appropriate for the business applications supported by your database. In addition, you learn how to create users and administer database security to meet your business requirements. Basic information on backup and recovery techniques is presented in this course. To provide an acceptable response time to users and manage resources effectively, you learn how to monitor your database and manage performance.
Buy This Book: https://amzn.to/3atsPzz
Database Administration explains and examines each of the components that comprise the discipline of database administration. The book opens by providing an overview of the responsibilities of database administrators (DBAs) along with the various "flavors" of DBAs and their tasks. From there, the book proceeds chronologically through every task a DBA is likely to encounter. Although designed as a comprehensive survey of the entire DBA environment, the book's individual chapters are also well suited for a quick look-up of specific information.
Buy This Book: https://amzn.to/3luGP2n
Here, in this article, I provided the list of Most Recommended Oracle DBA Books for Beginners and Professional and I hope this Most Recommended Oracle DBA Books for Beginners and Professional article will help you with your needs and you enjoy this Most Recommended Oracle DBA Books for Beginners and Professional article.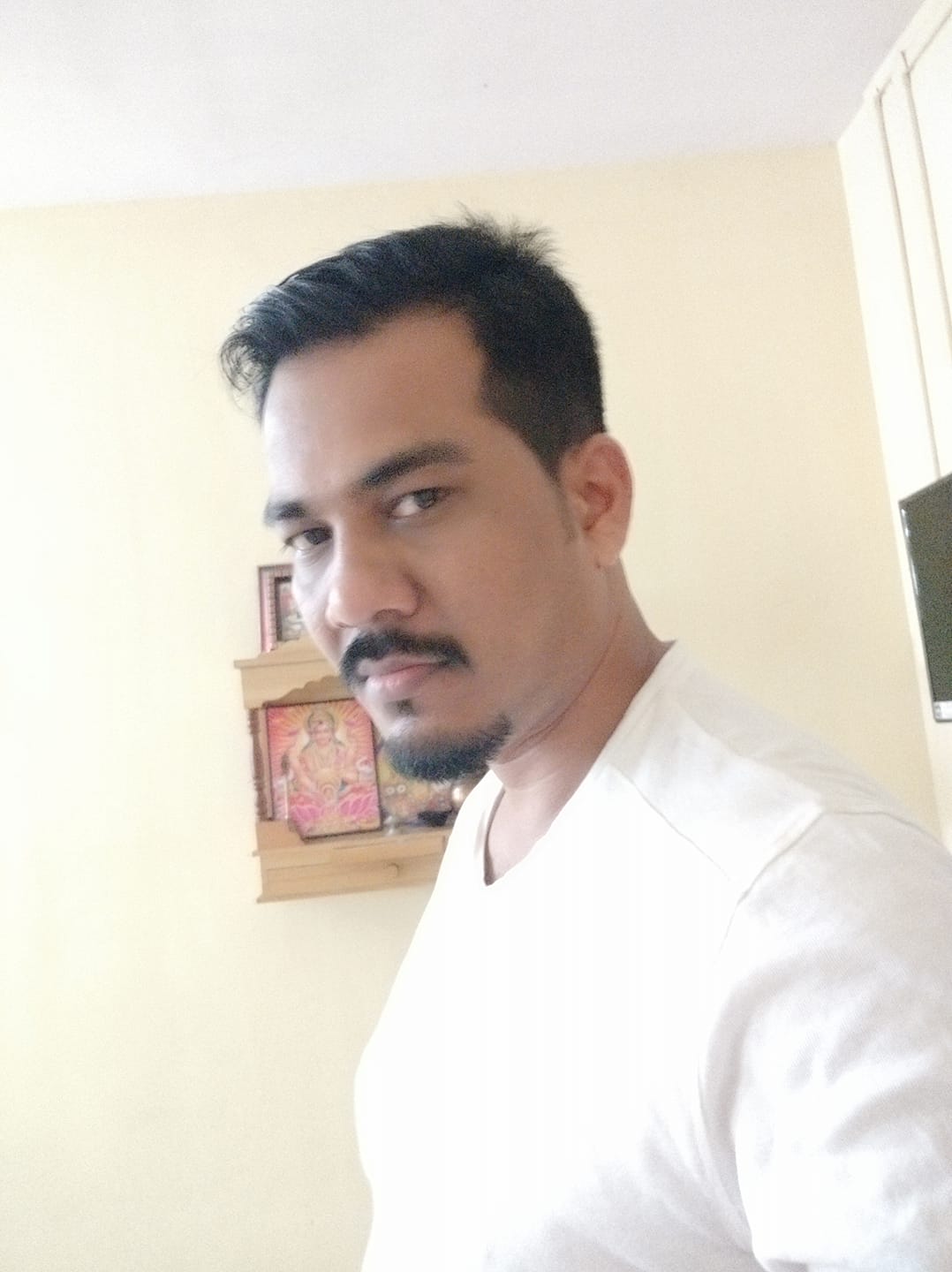 About the Author:
Pranaya Rout has published more than 3,000 articles in his 11-year career. Pranaya Rout has very good experience with Microsoft Technologies, Including C#, VB, ASP.NET MVC, ASP.NET Web API, EF, EF Core, ADO.NET, LINQ, SQL Server, MYSQL, Oracle, ASP.NET Core, Cloud Computing, Microservices, Design Patterns and still learning new technologies.