AWS Tutorials For Beginners and Professionals
Welcome to the AWS Tutorials For Beginners and Professionals. Here you will learn about AWS and this will help in cloud practitioner exams like CLF-C01. It is a challenging certification, so this course will be long and interesting. Basic IT knowledge is helpful, but I will explain everything. We will cover over 40 AWS services (out of the 200+ in AWS). AWS / IT Beginners welcome! Learn by doing – key learning technique!
This course mixes both theory & hands-on where you can follow me in the course by creating your own AWS account and practicing the same that we are explaining. If you are looking for any certification exam below is the sample question for the Certification exam like CLF-C01.
Sample Question: Certified Cloud Practitioner Exam CLF-C01
Which AWS service would simplify the migration of a database to AWS?
AWS storage gateway

AWS database migration service

Amazon EC2

Amazon App Stream 2.0
Answer: Option B.
AWS storage gateway <= we will learn

AWS database migration service <= correct answer

Amazon EC2 <= we will learn

Amazon App Stream 2.0 <= distracter (over 200 services in AWS)
The Distracter is will be appeared as the wrong answer and these distracters will not explain. Here because we focus on the courses that we already know are core to AWS. The Distracters will take too much information into your head. The above question is the sample question for exam CLF-C01.
Certification Journey:
You are going to get certified and you are going to get the first certification in AWS, called the Foundational certification for AWS Cloud practitioner. This is a great first choice, but this is pretty high level. If you want to deepen your knowledge and get more technical about AWS then after this course, I would recommend you tackle the associate certifications. Then if you are really interested in AWS and want to learn more, the specialty exam and the professional exams are difficult and will test your depth of knowledge in AWS. In this course, were just going to prepare for the foundational knowledge necessary to pass with flying colors, the AWS certified cloud practitioner in this course.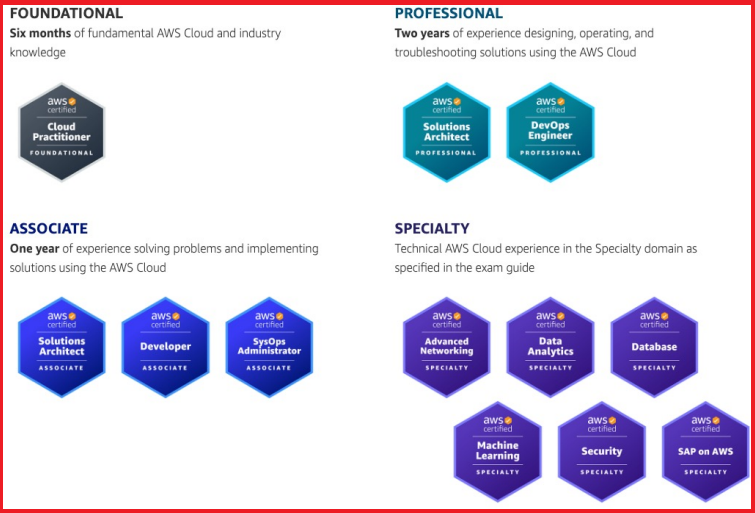 Estimated Cost for this

AWS Tutorials For Beginners and Professionals Couse

:
Most of the services that we use in this course will be in the AWS Free Tier $0. If there are any services that cost money, we will mention them and explain to you how to avail of paid services. If you want to use the paid service you can avail paid service or else you can check our articles. The most expensive service in AWS is the registrar. It costs $12.00 because it is used to purchase a domain for example www.dotnettutorials.com. You can read more about this AWS Free tier at https://aws.amazon.com/free. We will be using most of the services in the free tier.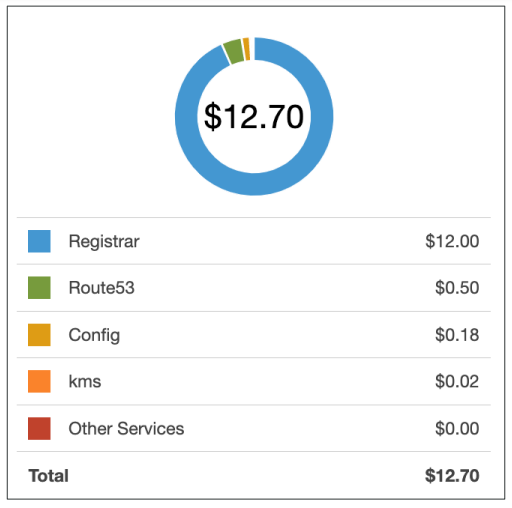 This AWS tutorial is For whom?
These AWS Tutorials are designed for students, beginners, as well as professional developers who want to AWS step by step from the very basic to the advanced concept using real-time examples. These tutorials provide a hands-on approach to the subject with step-by-step program examples that will assist you to learn and put the acquired knowledge into practice.
Note: If we missed any topics in this AWS Course, then please let us know by giving a comment in the Comment Box and we promise as soon as possible we will publish articles on that topic in this course. 
Introduction and Environment Setup
IAM – Identity and Access Management
EC2 – Elastic Compute Cloud