Back to: ADO.NET Tutorial For Beginners and Professionals
Most Recommended ADO.NET Books For Beginners and Professionals
In this article, I will provide the list of the Most Recommended ADO.NET Books for Students, Beginners, and Professional Software Developers. If you want to start your carrier as a.NET Developer then writing code using C# ADO.NET might be confusing for a beginner. Books are the best friend of students as well as developers and the first mode of learning new languages, and technologies and nothing can beat books when it comes to educating. It is the reason most experienced C# Developers recommend reading books for learning ADO.NET. 
Combining the best ADO.NET books along with articles, tutorials, and videos, you will get an excellent path to learn ADO.NET. Some of the books just give an overview of various ADO.NET concepts, while some other ADO.NET books go into the depth of each ADO.NET concept.
There are hundreds and thousands of ADO.NET books available on Amazon or Internet or any other e-commerce site. And as a beginner, you might be confused to choose the right book to start learning ADO.NET. Here, we are giving you the list of ADO.NET Books based on the experience of Learners and Professionals. If you still haven't put together your reading list for 2021, we're here to help with our choice of the best-recommended books for ADO.NET.
This guide is strikingly different from other books on Microsoft ADO.NET. Rather than load you down with theory, the new edition of ADO.NET 3.5 Cookbook gives you more than 200 coding solutions and best practices for real problems you're likely to face with this technology using Visual Studio 2008 and the .NET 3.5 platform.
Organized to help you find the topic and specific recipe you need quickly and easily, this book is more than just a handy compilation of cut-and-paste C# code. ADO.NET 3.5 Cookbook also offers clear explanations of how and why each code solution works and warns you of potential pitfalls so you can learn to adapt the book's problem-solving techniques to different situations.
This collection of timesaving recipes covers vital topics including:
Connecting to data

Retrieving and managing data

Transforming and analyzing data

Modifying data

Binding data to .NET user interfaces

Optimizing .NET data access

Enumerating and maintaining database objects

Maintaining database integrity
Ideal for ADO.NET programmers at all levels, from the relatively inexperienced to the most sophisticated, this new edition covers the significant 3.5 upgrades, including new programming tools such as LINQ. ADO.NET 3.5 Cookbook offers a painless way for those of you who prefer to learn by doing when it comes to expanding your skills and productivity.
Buy This Book: https://amzn.to/2YCwgRP
Provides compact coverage of new ADO.NET features and use of cutting-edge tools, such as Visual Studio .NET 2005. Content and examples take practical focus as opposed to a theoretical, academic treatment. Heavily trimmed content eliminates information the reader won't find useful very often.
Buy This Book: https://amzn.to/3lAWP2Y
Teach yourself the fundamentals of ADO.NET 4 — one step at a time. With this practical, learn-by-doing tutorial, you get the clear guidance and hands-on examples you need to start creating datacentric applications for Windows and the Web.
Discover how to:
Connect to external data sources, including databases and other data formats

Use ADO.NET Entity Framework to interact with underlying data stores

Build Entity Framework models with graphical design tools in Microsoft Visual Studio 2010

Analyze information stored in ADO.NET with various LINQ providers

Bind data directly to Windows Forms and Web Forms to drive information to users

Manage disconnected or standalone data and information

Go beyond the core functionality of ADO.NET to manipulate data in more advanced ways
Buy This Book: https://amzn.to/2X5v8Wo
Most Web applications follow a simple "3F" pattern: fetch, format, and forward to the browser. With this in-depth guide, you'll take your ASP.NET and ADO.NET skills to the next level and learn key techniques to develop more complex Web applications. Discover how to build applications for ad-hoc and effective Web reporting, applications that work disconnected from the data source and use XML to communicate with non-.NET systems, and general-purpose applications that take advantage of the data abstraction of ADO.NET. Along the way, you'll learn how to take advantage of code reusability, user controls, code-behind, custom Web controls, and other time-saving techniques employed by ASP.NET experts.
Topics covered include:
Data-bound .NET controls

Templated and editable data grids

Code reusability in .NET

Advanced reporting

Disconnected applications

Interoperable applications

XML Web services

.NET Managed Providers
Buy This Book: https://amzn.to/3aMSOlT
This book is a collection of ADO.Net interview questions & answers. Book has point-to-point answers of mostly asked questions in interviews.
Buy This Book: https://amzn.to/3v3Ddri
For anyone who programs with databases in the new .NET in C#, ADO.NET Examples and Best Practices for C# Programmers show you what works and what doesn't when it comes to Microsoft's latest APIs for working with databases. Filled with practical advice and recommended "best practices," this concise and useful book offers some valuable advice for anyone working with ADO.NET.
While many C# titles cover Microsoft's .NET Framework in its entirety, the focus on the APIs and programming strategies for databases makes this one a standout. This edition of the book is actually a rewrite of William Vaughn's older title, ADO Examples and Best Practices, but it adopts the same focus in showing how to do the job right when it comes to databases. The authors are clear about relating what's new and improved with ADO.NET compared to the earlier COM-based standard (referred to here as "ADOc"). Early sections delve into connecting to ADO.NET data sources (using SQL Server and ODBC).
The focus on "best practices" for fast, correct code begins with a full tour of using Command objects in ADO.NET, with hints for getting to parameters in SQL code (including stored procedures). A winning feature here is the information on Visual Studio .NET wizards for programming with database objects. (The wizard support is surprisingly powerful, and the authors show you how to start with wizard-generated code and then customize it yourself.)
The fastest way to get to data in ADO.NET is arguably using a DataReader class. Coverage here is followed by a richer tour of the options using DataTable and DataSet, which allow you to define new table structures, including relational data and disconnected data sets. Good features in this text are the authors' benchmarks for determining how to dig into ADO.NET collections to quickly find individual column data within a record. (Certain coding conventions here can really ruin performance, and you'll learn what to avoid.)
The book rounds out with a tour of XML support available in ADO.NET, including how to pass data in and out of databases through XML. A useful example that shows a Web service exposing a bit of ADO.NET database code will let you extend your ADO.NET programs across servers. A brief introduction to the relevant standards in Web services like SOAP will help you understand what goes into Web services.
Databases are a part of almost every business application, so .NET developers will need to master new APIs and programming strategies in a hurry. This title fits the bill, with a handy and fast-moving tutorial that will get you going confidently with .NET and databases.
Buy This Book: https://amzn.to/30b3J6z
Written by experts on the Microsoft® .NET programming platform, ADO.NET, in a Nutshell, delivers everything .NET programmers will need to get a jump-start on ADO.NET technology or to sharpen their skills even further. In the tradition of O'Reilly's In a Nutshell Series, ADO.NET, in a Nutshell, is the most complete and concise source of ADO.NET information available.ADO.NET is the suite of data access technologies in the .NET Framework that developers use to build applications services accessing relational data and XML. Connecting to databases is a fundamental part of most applications, whether they are web, Windows®, distributed, client/server, XML Web Services, or something entirely different. But ADO.NET is substantially different from Microsoft's previous data access technologies–including the previous version of ADO–so even experienced developers need to understand the basics of the new disconnected model before they start programming with it. Current with the .NET Framework 1.1, ADO.NET, in a Nutshell, offers one place to look when you need help with anything related to this essential technology, including a reference to the ADO.NET namespaces and object model. In addition to being a valuable reference, this book provides a concise foundation for programming with ADO.NET and covers a variety of issues that programmers face when developing web applications or Web Services that rely on database access. Using C#, this book presents real-world, practical examples that will help you put ADO.NET to work immediately. Topics covered in the book include:
An Introduction to ADO.NET

Connections, Commands, and DataReaders

Disconnected Data

Advanced DataSets

Transactions

DataViews and Data Binding

XML and the DataSet
Buy This Book: https://amzn.to/3lDjKe1
Discover what makes ADO.NET uniquely powerful — and how you can use it to solve Web development problems that couldn't easily be solved with previous data access technologies. Beauchemin begins by outlining the tasks a contemporary data access API must address, explaining the ADO.NET capabilities that are truly novel, and describing the data storage styles and application types ADO.NET is best suited for. Next, using simple examples, he introduces each key component of ADO.NET: its data providers, DataSet object model, and XML data access model. Beauchemin explains how ADO.NET varies from the provider model common to traditional data access technologies and introduces new features such as connection pooling and automatically distributed transactions. He presents in-depth coverage of ADO.NET DataAdapters and offers detailed guidance on when to use a direct-from-the-database stream (the ADO.NET Data Reader) and when to use an offline cache. The book contains extensive coverage of data binding, XML and data access integration, XML data providers, data consumers moving from other data access APIs, and finally, the future of data access. For everyone building database applications with Microsoft technologies — including more than two million Visual Basic developers who rely on ADO and need to understand the technology that is supplanting it.
Buy This Book: https://amzn.to/2YEbzF8
A powerful tool for delivering data-driven content across the Web, ADO.NET is the new set of data access services for Microsoft′s .NET Framework. Because of its many new features, experienced and new programmers alike need to learn ADO.NET from the ground up.
Provides detailed coverage of the objects that form the ADO.NET infrastructure

Explores the relationship between ADO.NET, ASP.NET, XML, and server-side tools such as SQL Server 2000 and BizTalk Server

Features "Best Practices" sections that cover how to retrieve, manipulate, and update data with ADO.NET

Companion Web site contains code examples in VB.NET and C#
Buy This Book: https://amzn.to/3lys1jh
Make the most of your development time and efforts with the only complete desktop reference to the entire ADO.NET framework. This comprehensive resource covers all ADO.NET objects and presents examples for each of the .NET Data Providers–with each example provided in both Visual Basic .NET and C#. Written by the Senior Technical Editor of SQL Server Magazine, this is an essential reference for developers.
Buy This Book: https://amzn.to/3AFlSpE
Here, in this article, I provided the list of Most Recommended ADO.NET Books for Beginners and Professional and I hope this Most Recommended ADO.NET Books for Beginners and Professional article will help you with your needs and you enjoy this Most Recommended ADO.NET Books for Beginners and Professional article.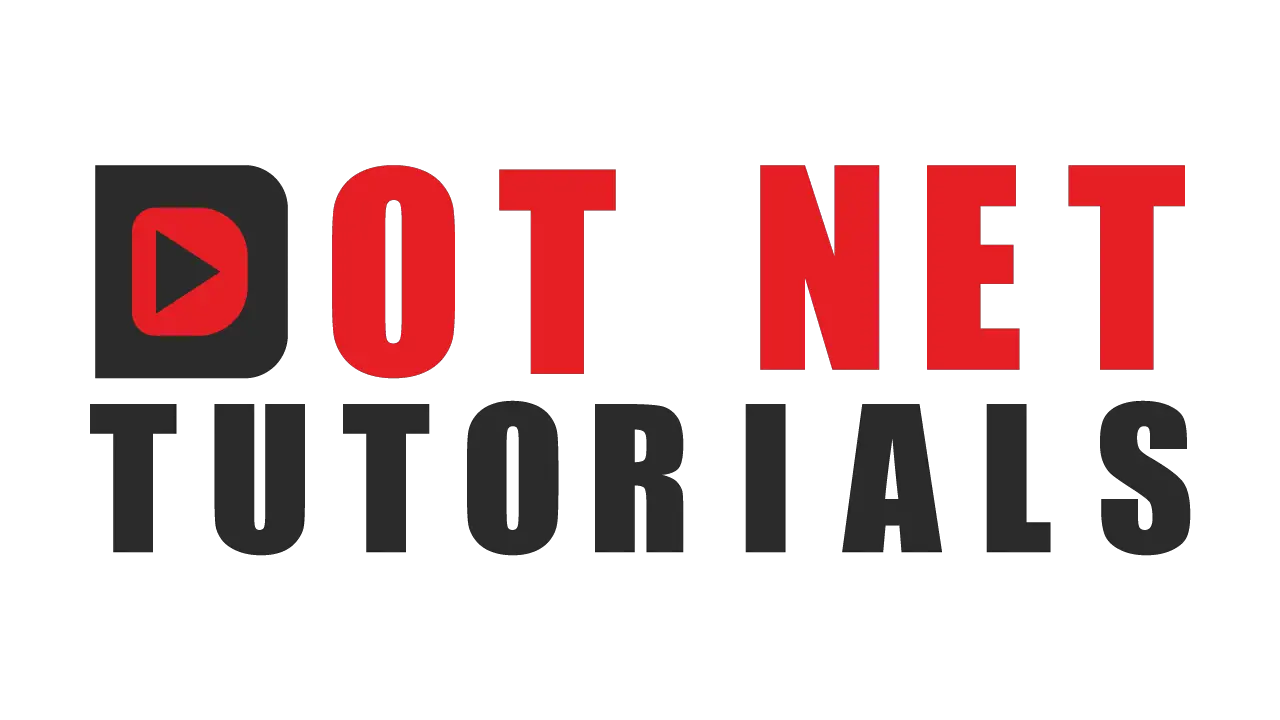 About the Author: Pranaya Rout
Pranaya Rout has published more than 3,000 articles in his 11-year career. Pranaya Rout has very good experience with Microsoft Technologies, Including C#, VB, ASP.NET MVC, ASP.NET Web API, EF, EF Core, ADO.NET, LINQ, SQL Server, MYSQL, Oracle, ASP.NET Core, Cloud Computing, Microservices, Design Patterns and still learning new technologies.